The Diwali Mahaparva, which lasts for five days, started on Thursday in this year i.e. 2020, but most people will celebrate it on Friday as well. Due to which, this time this Mahaparva will be only four days. Although there is a tradition of celebrating Narak Chaturdashi i.e. Choti Diwali on the next day of Dhanteras, but this time due to the time of the date and Diwali on November 14, people are confused about the date of Dhanteras and Narak Chaturdashi.
In fact, this year, Krishna Trayodashi will start at 9.30 on the night of 12 November, which will last till 5:59 pm on 13 November. According to this, according to the pundits and experts, due to being in the Udaya date and Pradosh period, the festival of Dhanteras will be auspicious on November 13 on Friday.
At the same time, after the Chaturthi date from 5:59 pm on November 13, it will remain for 2:20 minutes on November 14. In such a situation, according to Udaya date, the festival of Narak Chaturdashi will also be celebrated on 14 November. Those who observe Naraka Chaturdashi fast this time should be fasting on Dhanteras, i.e. November 13, because this fast is observed on the day from which this date begins.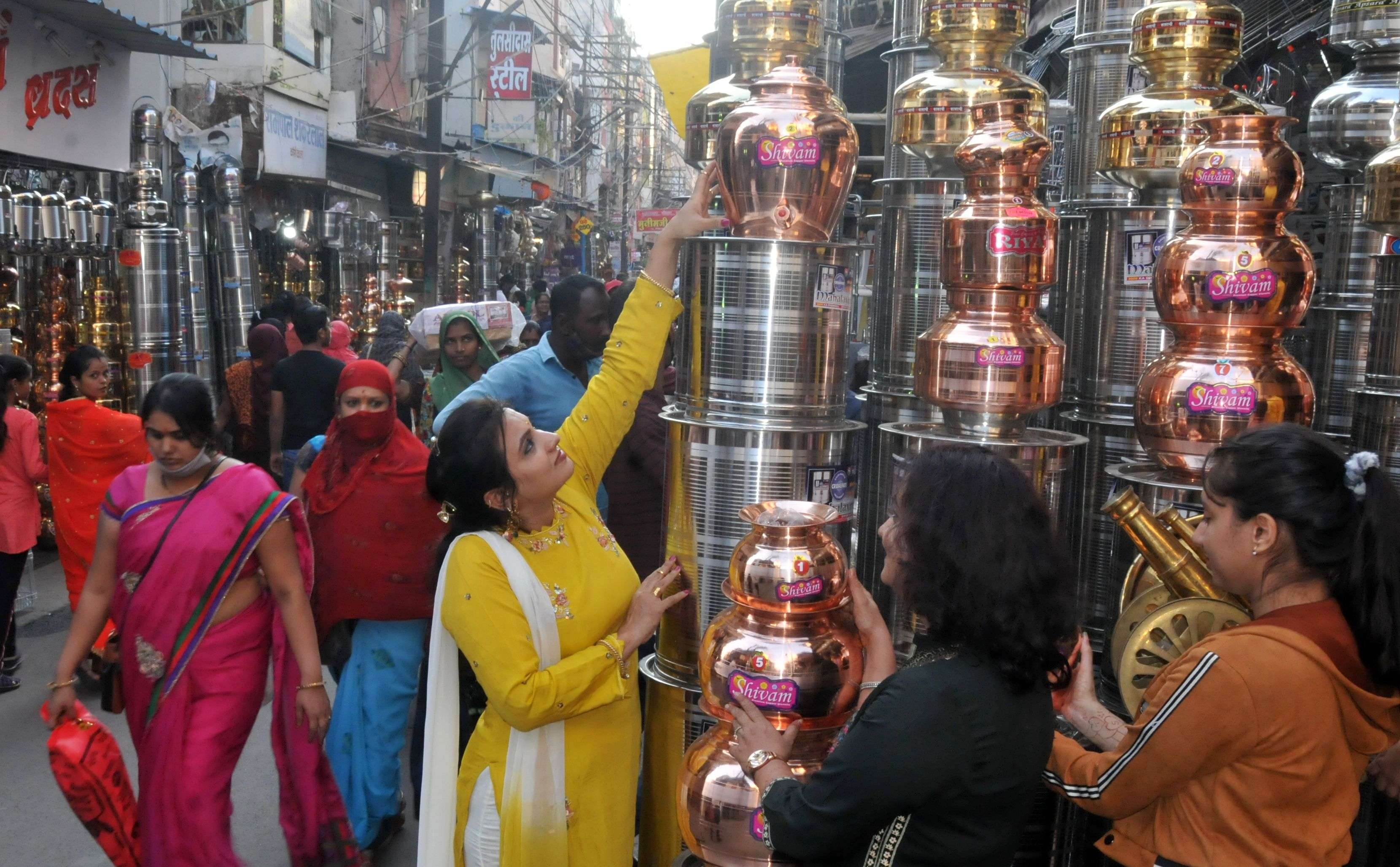 According to mythological beliefs, Yamaraja, the god of death of Naraka Chaturdashi, is worshiped. It is said that by worshiping Yamraj on this day, one gets freedom from premature death. On this day Lord Krishna killed a demon named Narakasura, since then this day is called Naraka Chaturdashi. It is a tradition to light a lamp of Yama on this day.
At the same time, i.e., Chaturdashi Tithi will remain on November 14 for 2:20 minutes and after that the Amavasya Tithi will begin, which will end at 10.39 am on November 15. This is the reason that both Chaturdashi and Diwali will be celebrated on the same day on November 14 this year.
Auspicious time for bathing: Auspicious time for bathing on Narak Chaturdashi
The festival of Narak Chaturdashi is also known as Naraka Chaudas and Rupa Chaudas. Narak Chaturdashi is celebrated a day before Diwali, hence many people also call this short Diwali. There is a tradition of bathing before sunrise on Chaturdashi Tithi. The auspicious time to bathe on this day is from 05:22:59 to 06:43:18 in the morning.
Mythology: When Maa Lakshmi stayed at the farmer's house …
The festival of Dhanteras is celebrated with full reverence and faith on the day of Trayodashi of Kartik Krishna Paksha. In addition to Dhanvantari, on this day, Goddess Lakshmi and God of wealth Kubera is also worshiped. Apart from the story of the birth of Dhanvantari behind celebrating this day, there is also a second story about it.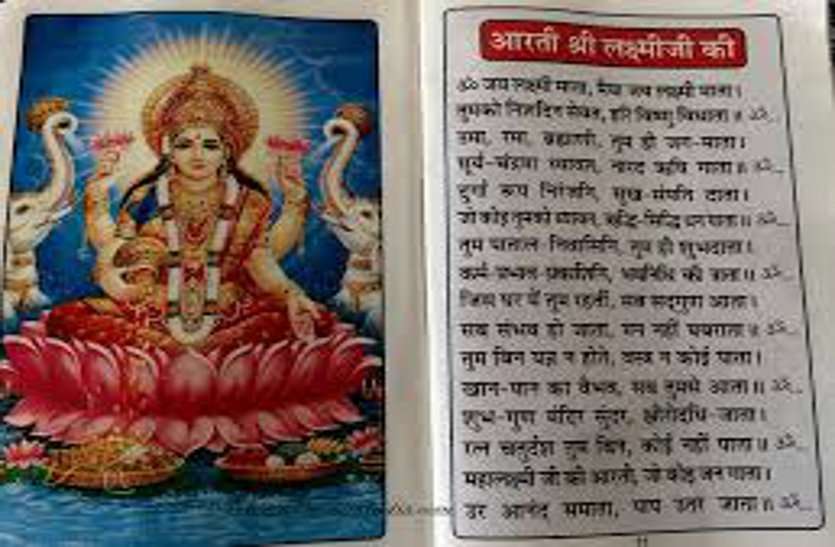 It is said that at one time Lord Vishnu was coming to visit the dead land, then Lakshmi ji also requested him to walk with her. Then Vishnu said that if you believe what I say, then come back. Then Lakshmi ji agreed to him and came to the ground with Lord Vishnu. After some time, Lord Vishnu reached a place and said to Lakshmi that you stay here till I come. I am going towards south direction, do not come there. When Vishnu left, Kautuhl woke up in Lakshmi's mind that what is the secret that I have been denied in the south direction and God himself went away.
Lakshmi could not keep up with her and as God moved forward, Lakshmi too followed. After going a little further, he saw a mustard field which had lots of flowers. Seeing the beauty of mustard, she was enchanted and went ahead after plucking flowers and doing her makeup. Going forward, Lakshmi broke sugarcane from a sugarcane field and started sucking juice.
At that moment Vishnu came and seeing Laxmi ji was angry and cursed him that I did not allow you to come here, but you did not listen and committed the crime of stealing the farmer. Now you should serve this farmer for 12 years in the crime of this crime. Saying this, God left them and went to Kshirsagar. Then Lakshmi started living in the house of that poor farmer.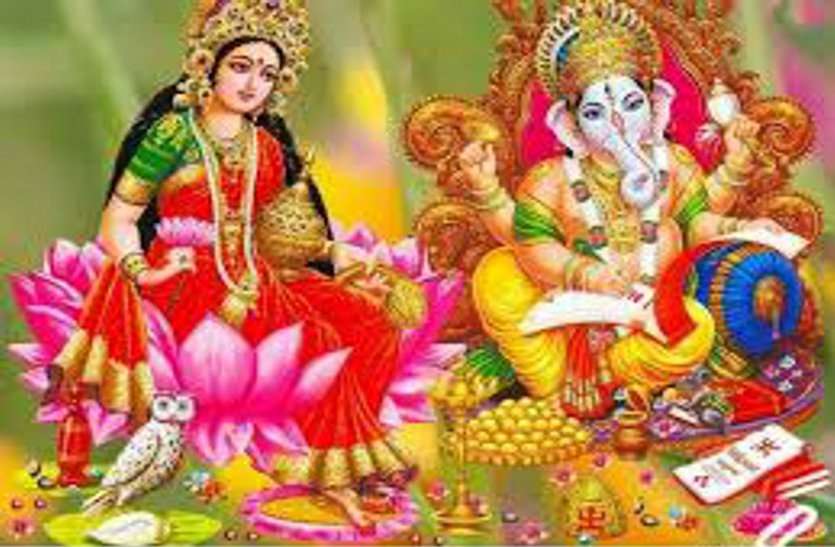 One day Lakshmiji told the wife of that farmer that you bathe and worship this Goddess Lakshmi made by me, then cook the kitchen, then you will get what you ask for. The farmer's wife did the same. Due to the effect of worship and the blessings of Lakshmi, the farmer's house was filled with food, money, gems, gold etc. from the second day itself. Lakshmi completed the farmer with money. The farmer's 12 years were blissfully cut. Then after 12 years Laxmiji agreed to go.
When Vishnu came to take Laxmiji, the farmer refused to send him. Then God told the farmer that who let them go, they are fickle, they do not stay anywhere. Could not stop them very big. He was cursed by me so was serving you for 12 years. Your 12 years of service time is over. The farmer stubbornly said that no, I will not let Laxmiji go.
Then Laxmiji said, O farmer, if you want to stop me, then do what I say. Tomorrow is thirteen. You must clean the house tomorrow by leaping. Keep a lamp of ghee in the night and worship me in the evening and keep it for me by filling a rupee in a copper vase, I will reside in that vase. But I will not show you at the time of worship.
With this one day worship, I will not leave your house for the whole year. Having said this she spread in ten directions with the light of lamps. The farmer worshiped according to the narrative of Laxmiji. His house was full of money. Because of this, Lakshmiji was worshiped on the thirteen day every year.
MUST READ : Check real gold and silver like this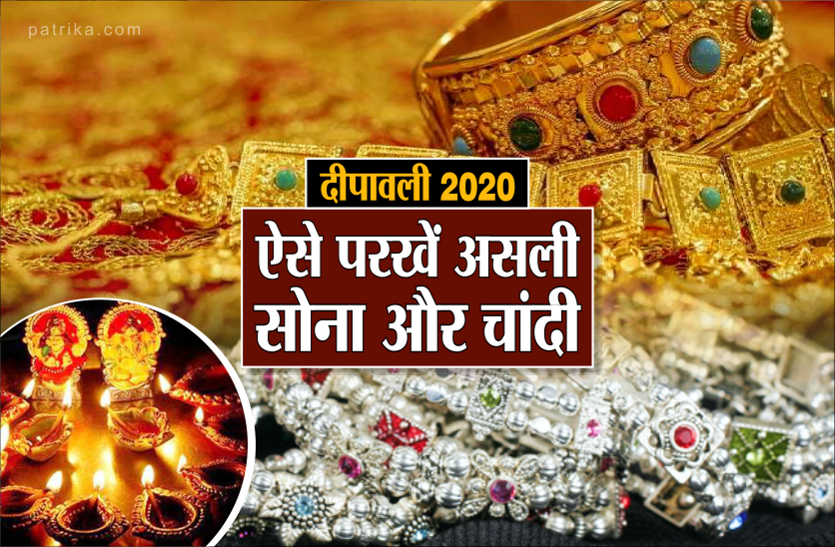 Buy these 5 yellow items on Dhanteras: Buy these 5 yellow items on Dhanteras
A three-day Gotriratra fast also starts from Dhanteras. Let's know 5 special yellow items to be purchased on this day.
1. Buying Gold: There is also a tradition of buying gold or silver jewelery on this day. Gold is also a symbol of Lakshmi and Jupiter so buy gold. Some people buy gold or silver coins.
2. Buying utensils: On this day, old utensils are replaced, as are copper, brass, silver and home-useful new utensils are purchased. Brass utensils are the symbol of Lakshmi and Jupiter, so if you are unable to buy gold on this day, then definitely buy brass utensils.
3. Coriander or jaggery : On this day, where in the rural areas, we buy new yellow coriander seeds, while in the urban area we buy whole coriander for worship. On this day, grind dry coriander seeds and make a mixture by mixing it with yellow jaggery and prepare 'naivedya'.
4. Buying new clothes: On this day, there is a tradition of buying yellow new clothes to wear on Deepawali.
5. Other items: Apart from this, yellow colored idols of Lakshmi-Ganesh, yellow rangoli, yellow clay toys are purchased on this day for Deepawali worship. On this day, Lakshmi, Ganesh, Kubera, Dhanvantari and Yamrajji are worshiped. Animals are also worshiped in rural areas on this day.
These Gods are worshiped: These Gods are worshiped on dhanteras
A three-day Gotriratra fast also starts from Dhanteras. Five Gods are worshiped on this day.
1. Dhanvantari Puja: According to Hindu belief, Lord Dhanvantari, the father of Ayurveda, appeared with Amrit Kalash from the churning of the sea on the day of Dhan Teres. The deity became immortal after drinking the nectar of the nectar of the urn. That is why Lord Dhanvantari is worshiped on Dhanteras to wish for age and wellness.
2.Laxmi Puja: Laxmi Puja also has importance on this day. There is a description in Srisukta that Lakshmiji gives relief from fear and mourning and by giving him wealth and other facilities, gives a healthy body and long life to man.
3. Kubera Puja: Kubera, the god of wealth, is worshiped on this day. Kubera is also the deva who is deviating from devilish tendencies, that is why he is also worshiped.
4. Kayam Puja: Yama Puja is also important on the day of Dhan Teres. It is said that on the day of Dhanteras, where there is a lamp donation for Yamraj, there is no premature death.
5. Ganesh Puja: Ganesha is worshiped at every Mangalik function and festival as he is the first to be revered. It is necessary to worship Ganesh with everyone.
6. Animal worship: On the day of Dhanteras, in the rural area, cattle are well decorated and worshiped, because animal money is of paramount importance to the villagers. People in South India consider cows as an incarnation of Goddess Lakshmi, so people there pay special respect and respect to the cow.
Mythological mantra of Dhanvantari: Mythological mantra of Dhanvantari
Om Namo Bhagwate Mahasudarshanaay Vasudevaya Dhanvantaraye:
Amrutkalash hastaya sarva bhayavinashay sarva roganivaranaya
Trilokapathay triloknathaya sri mahavishnuswaroop
Sri Dhanvantari Swaroop Sri Sri Sri Aushadchakra Narayana Namah
Dhanteras, Dhanvantari Trayodashi or Dhan Trayodashi is an important festival to be celebrated before Deepawali. On this day, Dhanvantari, the god of health, Yama, the god of death, Goddess Lakshmi, the presiding deity of real wealth, and Kubera, the lord of wealth, are worshiped.
The reason behind celebrating this festival is that before the call of Lakshmi, purification of deeds is very important to achieve health and please Yama.
Kubera is also the deva who deviates devilish tendencies.
Dhanvantari and mother Lakshmi were descended from the sea churning. Both of them descended with the urn.
The description of the forms of Lakshmi is found in Sri Suktam as follows.
'Dhanamagni, Dhanam Vayu, Dhanam Suryo Dhanam Vasu:'
That is, nature is Lakshmi and by protecting nature, a person can create Lakshmi not only for himself, but for the whole society by selflessness.
It is further written in Shri Suktam- 'Neither anger nor matsyram nor covetous nor inauspicious mati: '
This means that where there is anger and a feeling of malice towards someone, there will be a decrease in the auspiciousness of the mind, which will hinder the realization of the real Lakshmi. That is, any type of mental distractions hinders the attainment of Lakshmi.
The purpose of Dhanteras is to adopt mental and physical health measures as mentioned by Acharya Dhanvantari.
It is described in Sri Suktam that, Lakshmi ji gives relief from fear and grief and gives people healthy and long life with wealth and other facilities.
How to worship Dhanvantari, read method Dhanteras 2020 Puja vidhi
Dhanvantari was born on the day of Trayodashi of Kartik Krishna Paksha, hence this date is known as Dhanteras. When Dhanvantari appeared, he had an urn full of nectar in his hands. Since Lord Dhanvantari appeared with the urn, there is a tradition of buying utensils on this occasion. Hence, buy any new utensil, by doing so, you get auspicious results.
Dhanvantari Pujan should be worshiped on this day in this way –
Buy new brooms and shrubs and worship them.
Furnish the house, shop etc. by lighting the evening lamp.
Also place lamps in temples, cowsheds, river ghats, wells, ponds, gardens.
Purchase home-made new utensils and jewelery of copper, brass, silver as per strength.
Soak the plow soil in milk and put a branch of semir in it and roll it over your body thrice.
After taking Kartik bath, light a lamp for three days at places like Ghat, Gaushala, Bawdi, well, temple etc. during Pradosh period.
In the auspicious time, place a new cushion in your business establishment or clean and restore the old one.
The worship of Dhanvantari ji refers to the cleanliness of the surrounding environment. Burning the lamp in the group increases the temperature, which destroys the microscopic germs and paves the way for the arrival of Saksha Lakshmi in the form of nature.
Worship of Lord Dhanvantari 2020: Learn auspicious Muhurta Dhanteras 2020 Shubh Muhurat
This time i.e. in the year 2020, Dhanteras is on 12 and 13 November due to voting. Know auspicious time…
On this day, there is a law for laying gadi and worshiping Lord Dhanvantari, the god of healing. The time of laying the mace and worshiping Lord Dhanvantari is as follows-
Shopping can be done on Dhanteras from 9:30 pm on November 12. Auspicious time for shopping on November 12 from 11:30 am to 1:07 pm and 2:45 am to 5:57 am the next day. is….
Chowghadia of profit from 8.02 to 9.25 in the morning on 13 November
On November 13 from 9.25 am to 10.48 am Chaughadia of Amrit will remain
On November 13 from 12.11 to 13.34, there will be auspicious Choghadiya and this is the best time for laying gadi.
Worship time: Timing of pujan
The time from 16.19 (4: 19: 19) to 17.42 (5: 42: 42) at Chanchal Chaughdiya on 13 November is best for worshiping and lighting the lamp.
Aarti of Lord Dhanvantari ji: Dhanvantari Arti in Hindi
Jai Dhanvantari Deva, Jai Dhanvantari Deva.
People suffering from a little disease, give people happiness. Jai Dhanwan
You came out of the sea, took amrit kalash.
The crisis of Devasur was overcome and Jai Dhanwan.
Created Ayurveda, spread in the world.
He told me the means to always be healthy.
Arm four exquisite, conch Sudha Dhari.
Ayurveda is more beautiful than vegetation.
You do not get sick every day, diseases.
His incurable disease also gets erased. Jai Dhanwan
Prabhu with folded hands, your servant stood by you.
Vaidya-Samaj circle your feet. Jai Dhanvn ..
Dhanvantariji's aarti which is a male song.
Disease and grief do not come, happiness and prosperity will prevail.
dhan teras
dhanteras
dhanteras 2020
Dhantrayodashi
Dhanvantari
Health
muhurat
narak chaturdashi
shubh muhurat
wealth
mythology

[ad_1]
[ad_2]