Goddess Rukmani to be the incarnation of Goddess Lakshmi…
In mythological scriptures, Rukmini is called an incarnation of Goddess Lakshmi. In this way, every year, the festival of Rukmini Ashtami is celebrated on the Ashtami date of Krishna Paksha of Pausha month. In this way, Rukmani Ashtami festival will be celebrated on Wednesday, January 6 in 2021. According to beliefs, Goddess Rukmani was born on this day in Dwapara Yuga.
According to a legend, Goddess Rukmani was one of the eight paternities of Lord Krishna. She was the daughter of Vidarbha King Bhishmak. She was the incarnation of Sakshat Lakshmi. Rukmani's brothers wanted to marry her to Shishupala, but the goddess Rukmani was a devotee of Shri Krishna, she had accepted everything she had in mind.
According to the belief, Lord Krishna had given a boon to Goddess Rukmini in view of her love and husbandry, that the person who will fast and worship you on the eighth day of Krishna Paksha throughout the year and will fasten it by fasting Krishna Ashtami of Pausha month. We will not have to face affliction. The person who will be your devotee will also get the blessings of Goddess Lakshmi.
MUST READ : Who and how hindered Krishna's wedding, a story you might not know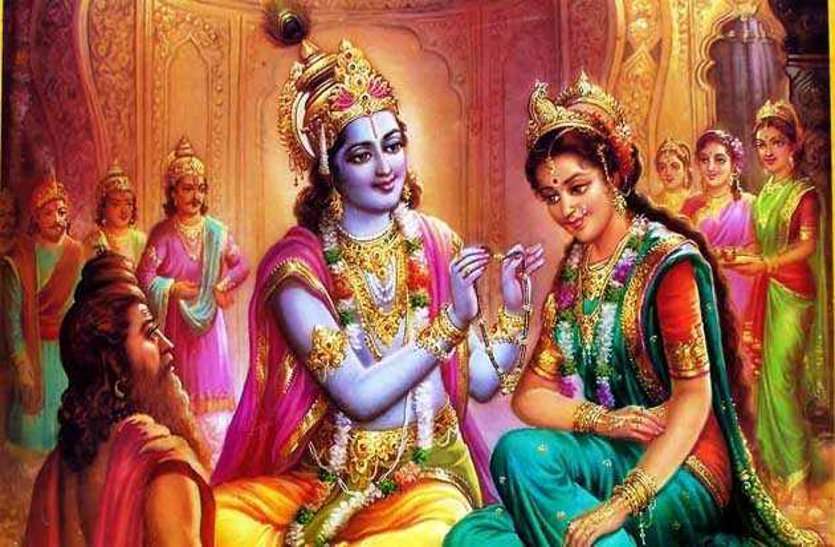 On the day he was to be married to Shishupala, on that day Goddess Rukmani went to the temple with her friends and when she came out of the temple, when she came out of the temple, Shri Krishna, riding on a chariot outside the temple, placed her in her chariot and departed towards Dwarka. And married them.
According to the scriptures, Lord Shri Krishna was born on Ashtami Tithi, Radha ji was also born on Ashtami Tithi and Rukmini is also born on Ashtami Tithi. Therefore, Ashtami Tithi is considered very auspicious in Hinduism. On this day, special importance of Lakshmi Pujan is considered.
This fast brings wealth and prosperity in the house and deepens relationships and also gives children happiness. Pradyumna was the incarnation of Kamadeva, the son of Shri Krishna and Rukmini. Worshiping them on this day is also considered extremely rare.
Do this:
1. Take bath in the morning on Ashtami Tithi and install the idol of Lord Shri Krishna and mother Rukmini in a clean place.
2. Fill clean water in the conch shells and anoint it.
3. Then offer yellow clothes to Krishna ji and red clothes to Goddess Rukmini.
4. Tilak with Kumkum and worship with turmeric, perfume and flowers etc.
5. Keep chanting Krishna mantra and mantras of Goddess Lakshmi while doing the consecration.
6. Serve both with basil mixed kheer.
7. After lighting a lamp of cow's ghee, perform Aarti with Karpoor. Worship again in the evening and perform a fruitful ritual.
8. Perform night awakening and continuously chant Krishna mantras.
9. On the next day, complete the fast by feeding the Brahmins on the Navami, and then do the Parana yourself.
10. Worshiping Goddess Rukmani with Lord Shri Krishna on Rukmani Ashtami makes life auspicious and brings all the pleasures of life.
ashtami
breakingnews
Ganapati
growth
Hindu
Hinduism
Hindus
Mahabharat
mars
Pradyumna
radha
ramayan
Rukmini
samachar
sanatan dharm
sanatan dharma
shree krishna
Shri ganesh
Waning
Lord Krishna
Lord Ganesha
Mars
news

[ad_1]
[ad_2]