When is the end of Shukla Paksha of Kartik month (When is the Shukla Paksha Pradosh of Kartik month)
– Characteristic of Kartik month Pradosh (Features of Kartik month Pradosh)
– Pradosh auspicious time of Shukla Paksha of Kartik month in 2020 (Pradosh auspicious time of Shukla Paksha of Kartik month in 2020)
– Pradosh Puja method in Kartik Shukla Paksha (Pradosh worship method in Kartik Shukla Paksha)
Pradosh tomorrow of Shukla Paksha of Kartik month 27 November 2020
Baikunth Chaturdashi and Dev is the next Pradosha fast for the year 2020, on November 27, Friday, just before Diwali. In the Sanatan Dharma, the Krishna Paksha and Shukla Paksha of every month is celebrated as Trayodashi and the fasting of Trayodashi of each Paksha is called Pradosh Vrat. This fast is dedicated to Goddess Parvati and Lord Shiva. According to the Puranas, by observing this fast one gets better health and longer life. According to the scriptures, Pradosh fast comes many times in a year, usually this fast comes twice a month. It is believed that in all the fasts which please Lord Shiva, Pradosh fast is going to give his blessings and auspicious results very soon.
Pradosha fast
Pradosh-fast is observed to obtain the blessings and blessings of Lord Shiva. Lord Shiva has also been called Ashutosh, which means those who are happy and blessing soon. By observing Pradosh-Vrat with devotion and devotion, Lord Shiva gets special grace.
MUST READ : Baikunth Chaturdashi 2020- Everyone will meet Hari on this day, the doors of Baikunth will open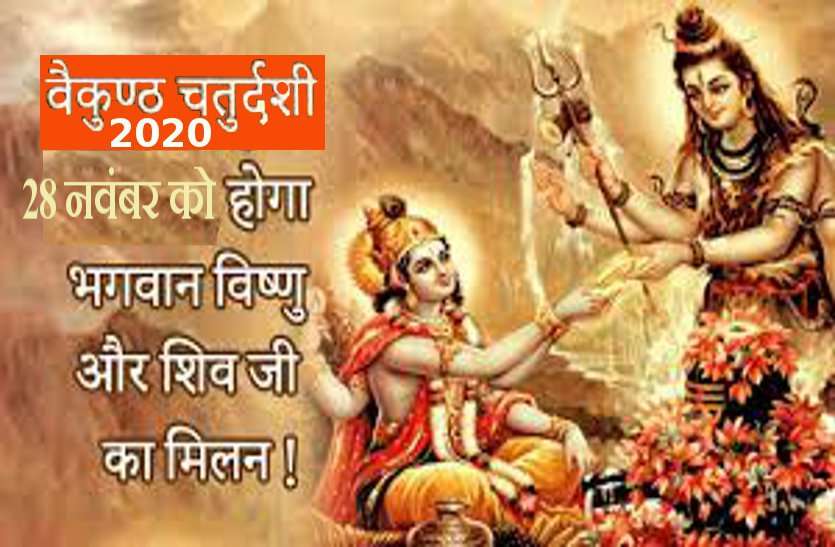 It is believed that Lord Shiva dances in a happy pose on Mount Kailas during Pradoshkal. In such a situation, by worshiping Bholenath on this auspicious date, he quickly becomes happy and makes his devotees full of wealth. In Pradosh Vrat, Goddess Parvati is worshiped along with Shiva.
At the same time, Pradosh is falling on Friday, it is believed that those who keep Pradosh fast on Friday, their life increases in good luck and there is happiness and peace in married life. Whereas in the year 2020, Pradosh Vrat in the year 2020 respectively, Saturn i.e. Saturn Pradosh Vrat (Krishna) and
On Sunday, December 27, Pradosh Vrat (Shukla) will be Ravi Pradosh fast.
Trayodashi Date:
Karthik, Shukla Trayodashi
Start – 07:46 AM, November 27
Ended – 10:21 AM, November 28
Auspicious time: 27 November 2020, Friday
November 27, 2020 Friday
Pooja Muhurta – 05:24 PM to 08:06 PM
Benefits of Venus Pradosh fast
It is believed that fasting Shukra Pradosh keeps Shiva's grace. Also, there is no shortage of life in this fast and there is a reduction in the expenses on diseases. Apart from this, the tribulation in married life goes away and there is relief in diabetes too.
How to do Venus Pradosh fast
On the day of Venus Pradosh, wake up in the morning and bathe in light colored white or pink color. After this, mix sugar with water in a copper pot and give incense to the Sun God. Chant the mantra of Lord Shiva ॐ Namah Shivaaya. Give Lord Shiva a bath with panchamrit (milk, curd, ghee, honey and sugar). After that take a bath in pure water and worship Roli, Molly and rice with incense lamp. Make whole rice pudding and offer the fruit to Lord Shankar. Sit on the same posture and chant Namah Shivaaya Mantra 108 times.
Take care during fast (do's and don'ts)
Take some precautions during Shukra Pradosh fast. For this, first of all, feed sweets and drink water to all the women visiting your home. Together, keep in mind the cleanliness in the house and the temple of the house. Do not wear dark dark clothes in Shankar Ji Puja. Do not let mistreatment come to your mind during the fast. Be nice to your mentor and father.
Know what is Pradosha fast?
Pradosh fast is observed on the Trayodashi date of Krishna Paksha and Shukla Paksha of every month. It is also called the fast of Trayodashi Tithi. It is believed that the time after sunset and before nightfall is called Pradosh Kaal. Lord Shiva and Goddess Parvati are worshiped in this fast. It is believed that if someone does this fast with true mind and loyalty, then his every wish is fulfilled. By the way, in Hinduism, there is a fast on every date of every month, but Pradosh Vrat has been given a lot of recognition among them.
MUST READ : Dev Deepavali 2020: the day when the gods also celebrate Deepawali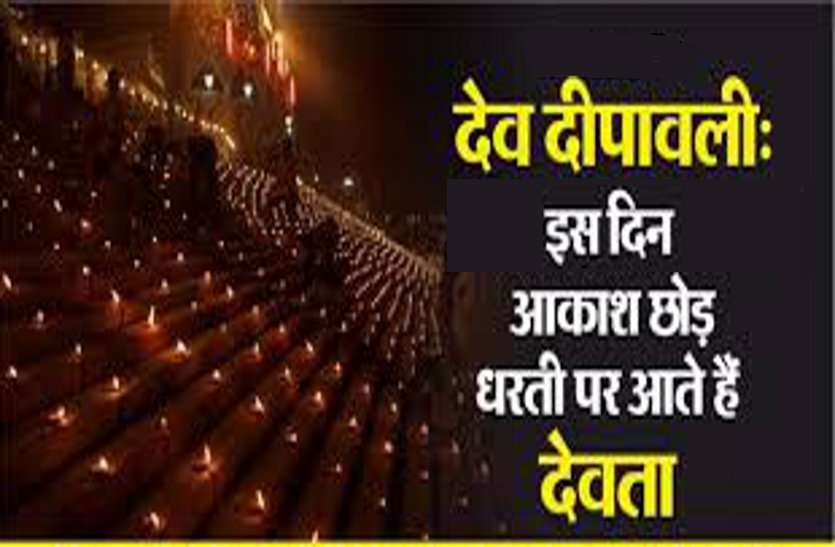 According to the scriptures, Pradosh occurs in the evening on the Trayodashi date of both sides of every month. It is said that at the time when Pradosh occurs, Shiva is dancing in his Rajat Bhawan on Mount Kailash. This is the reason why people do Pradosha fast to please Shiva. If there is a belief, it is also that if this fast is done then all kinds of defects disappear. Performing Pradosh fast in Kali Yuga is very beneficial. In this case, the importance of this fast is very high.
Pradosha fast
Pradosh fast in the evening is considered good for worship time as according to Hindu calendar, all Shiva temples chant Pradosh Mantra in the evening.
Rules and laws of Pradosh Vrat –
To start Pradosh fast, first of all you get up before sunrise on the day of Trayodashi.
: After bathing, etc. you wear clean clothes.
: After that you should worship Lord Shiva with Belpatra, Akshat, Deep, Dhoop, Gangajal etc.
: Food is not taken in this fast.
: After fasting for the whole day, take a bath again before sunset and wear a white colored cloth.
: Cleanse the place of worship with clean water or Ganges water.
: Now you take cow dung and with its help prepare the pavilion.
: With the help of five different colors, make a Rangoli in the pavilion.
: After making all the preparations for the puja, you sit in the posture of Kusha with your face in the northeast direction.
: Mantra of Lord Shiva, Om Namah: Chant Shivaaya and offer water to Shiva.
Promotion of Pradosh Vrat
The worshipers who keep this fast for eleven or 26 Trayodashi, should observe this fast in a proper way.
: You should observe the fast on the date of Trayodashi.
: Sri Ganesh is worshiped one day before the udipaana. And on the night before the Udaipan, do Kirtan and do Jagran.
: If the day is to get up early in the morning to make a pavilion and it is decorated with clothes and rangoli.
: Om Uma including Shivaay Nam: Chanting the mantra 108 times and perform Havan.
: Kheer is used for offering in havan.
: After the Havan ends, recite the aarti and peace of Lord Shiva.
After this, at the end, two Brahmins are fed and take blessings from them by giving alms according to their wish and strength.
Pradosha fast story
The legend of this fast is given in Skanda Purana, according to a legend, it is a matter of ancient times. A widowed Brahmini would go to her son daily to beg and return by evening. As usual, one day when she was returning back with alms, she saw a very beautiful child on the banks of the river, but the Brahmin did not know who the boy was and whose?
Actually the name of that child was Dharmagupta and he was the prince of Vidarbha country. The father of the child who was the king of the country of Vidarbha, the enemies killed him in battle and took the kingdom under him. Dharmagupta's mother also passed away in mourning for the father and the enemies drove Dharmagupta out of the kingdom. Seeing the condition of the child, the Brahmin adopted him and took care of him like his son.
A few days later, Brahmani went with his two children to Dev Dev temple, where he met Rishi Shandilya. Rishi Shandilya was a noted sage, whose wisdom and prudence were discussed everywhere.
The sage told the Brahmin about the child's past, that is, the death of his parents, which the Brahmin was very sad to hear. The sage advised Brahmani and his two sons to perform Pradosh fast and explained the entire law and order related to it. According to the rules laid down by the sage, the Brahmin and the children performed the fast, but they did not know what could be the result of this fast.
After a few days both the boys were doing Van Vihar, then they saw some Gandharva girls there which was very beautiful. Prince Dharmagupta became attracted to a Gandharva girl named Anshumati. After some time both Rajkumar and Anshumati started liking each other and Kanya called Rajkumar to meet his father Gandharvaraja for marriage. When Kanya's father came to know that the child is the prince of Vidarbha country, he got them both married by the order of Lord Shiva.
The life of Prince Dharmagupta started changing back. He struggled a lot and rebuilt his Gandharva army. The prince regained control of the Vidarbha country.
After some time he came to know that whatever he has achieved in the past was the result of Pradosh Vrat done by Brahmani and Prince Dharmagupta. Pleased with his true worship, Lord Shiva gave him the power to fight every trouble in life. Since then, it has been recognized in the Hindu religion that anyone who will worship Shiv on the day of Pradosh fast and after concentrating will listen to the story of Pradosh fast and will never face any trouble or poverty for hundred births.
festivals
Lifestyle and Relationship
Lord Shiva
pradosh vrat
Pradosh Vrat 2020
pradosh vrat pooja vidhi
pradosh vrat vidhi
Religion
spiritual
spirituality
neck
What Is Pradosh Vrat
when come pradosh vrat
Pradosh
Pradosh Vrat
Pradosh Vrat 2020
Pradosha fast method

[ad_1]
[ad_2]