Worshiping the nine forms of Maa Durga on Navratri…
According to the Hindu calendar, Chaitra Navratri is scheduled to begin on April 13 in the year 2021, this festival will last till April 22. Let it be known that Navratri has special significance in Hinduism. A total of four types of Navratri are celebrated. On the same day, the new year of Hindus, i.e. the new year 2078, will start, whose name is Rakshasa. Both the king and the minister of this new festival will remain mars.
The festival of Navaratri is celebrated four times a year, with Chaitra and Shardiya Navaratri being the main ones. At the same time, Gupta Navratri is celebrated in the month of Magh and Ashadh. The nine forms of Maa Durga are worshiped on Navratri. On the first day of Navratri, Kalash is also established.
Chaitra Navratri 2021: Mother Durga will come on horseback …
This time, Chaitra Navratri will begin on Tuesday, due to which mother will come on horseback. Earlier, on Sharadiya Navratri, the mother came on horseback. The fear of war increases whenever the Mother Goddess comes on a horse.
In all Navaratri i.e. Chaitra, Shardiyya, Magha and Ashada Navaratri, especially all the nine forms of Maa Durga have different day worships. In this way, mother Shailputri, Brahmacharini, Chandraghanta, Kushmanda, Skandamata, Katyayani, Kalratri, Mahagauri and Siddhidatri will be worshiped in this Chaitra Navratri.
These are the nine forms of Goddess Durga …
In order to please Goddess Bhagwati on Navaratri, her nine forms are worshiped, recited and aarti. Goddess Durga has nine different forms – Shailputri, Brahmacharini, Chandraghanta, Kushmanda, Skandamata, Katyayani, Kalratri, Mahagauri and Siddhidatri.
It is believed that on Navaratri, Goddess Durga comes to earth, where she resides for nine days and blesses her devotees with happiness. Worshiping and worshiping Goddess Durga on Navratri brings many times more fruit of worship than on normal days.
MUST READ : New Year of Hindus from April 2021: How will it be for the country and the world – New Year 2078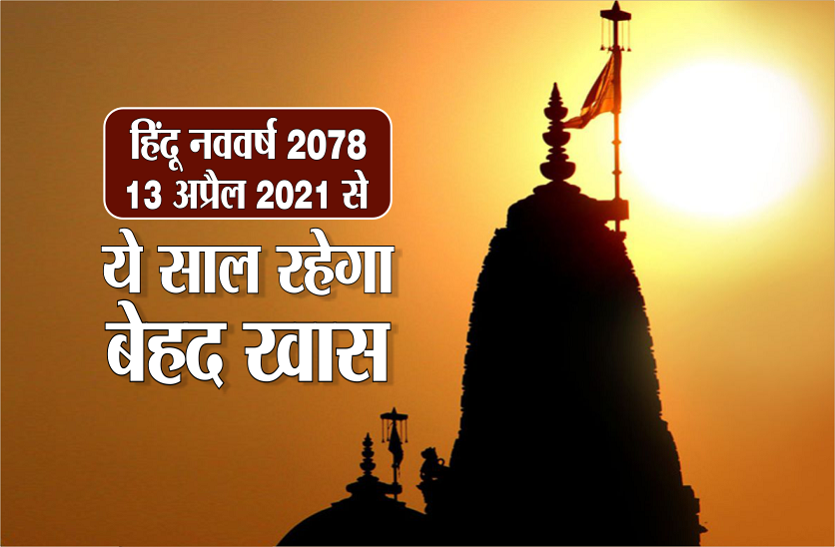 It is considered auspicious to initiate and buy all kinds of auspicious works except marriage on Navratri. It is believed that Lord Rama also practiced the goddess for victory in the battle with Ravana before climbing Lanka. Special events are held on all Shaktipeeths on Navratri, where a large number of people go to seek blessings in their court to get the blessings of Mother.
Let us know on which day the Goddess will be worshiped in the Chaitra Navratra of 2021, along with other information including Ghatasthapana Tithi, Muhurta, Navami Tithi …
Date of installation of the urn …
Ghatasthapana is done on the first day of Navratri. It is believed that the mother removes all the sufferings of the devotees by establishing an urn by law. Ghatasthapana is done on the first day of Navratri which is also known as Kalash Sthapana. Ghatasthapana has special significance on the first day.
With the establishment of the urn on Pratipada date, the festival of Navratri, which lasts for nine days, begins. On the first day, worshiping Lord Ganesha and worshiping Shailputri in the first form of mother, aarti and bhajan are performed with rituals.
Ghatsthapana or urn installation date: 13th April
Mahanisha Puja Date: On April 20
Dates of Chaitra Navratri 2021
April 13 – Navratri Pratipada – Mother Shailputri Puja and Ghatasthapana
April 14 – Navratri Dwitiya – Mother Brahmacharini Puja
April 15 – Navratri Tritiya – Mother Chandraghanta Puja
April 16 – Navratri Chaturthi – Mankushmanda Puja
April 17 – Navratri Panchami – Mother Skandamata Puja
April 18 – Navratri Shashthi – Mother Katyayani Puja
April 19 – Navratri Saptami – Mother Kalratri Puja
April 20 – Navratri Ashtami – Mother Mahagauri
April 21 – Navratri Navami – Mother Siddhidatri, Ram Navami
April 22 – Navratri Dashami – Navratri Parana
Decreased installation method …
: On the Pratipada date of Chaitra Navratri, bathe in the morning and wear clean clothes.
: Then decorate the place of the Goddess through Padya, red cloth, Akshata, floral, incense, lamp, naivedya, wreath etc.
: After this, do Ghat or Kalash by worshiping Ganapati and Matraka as well.
: Now to make the shape of nine goddesses, dissolve ocher in water on a wooden plate.
: Apart from this, one can also install the statue of Singh Vahini Durga.
: Then wrap a Kalava and place it on the Kalash in the form of Ganesha.
: Place wheat or barley vessel near the ghat.
: Now invoke Varun Pujan and mother Bhagwati by law.

[ad_1]
[ad_2]