Hanuman's son Anjani, the supreme devotee of Shriram, is considered to be the awakening deity of Kali Yuga and Chiranjeevi. In astrology, where he is considered as the causative god of Mars. At the same time, in this Hindu New Year 2078, their worship will be to give all the pleasures and destroy the plagues. Overall, experts say that the head of the new festival 2078 will be Lord Hanuman.
On the other hand, according to the Hindu calendar on Tuesday, April 27, 2021, Hanuman Janmotsav (Praktayotsav) will be celebrated on the full moon date of the Shukla Paksha of Chaitra month. Apart from this date, in many places this festival is also celebrated on Chaturdashi Tithi of Krishna Paksha of Kartik month.
MUST READ : In 2021, Hanuman devotees will get special benefit, know the relationship of Hanuman with new year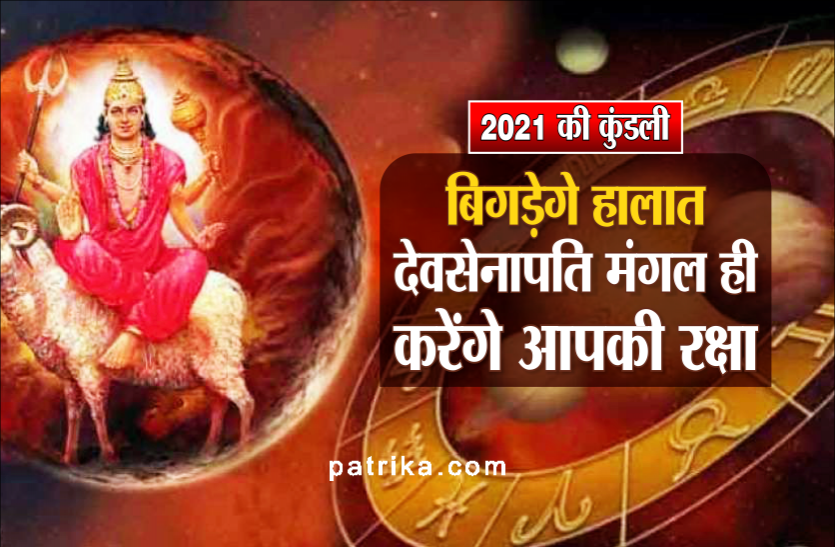 Auspicious time for Hanuman Janmotsav (Jayanti) 2021:
Chaitra month, Shukla Paksha, full moon date 27th April, Tuesday…
Full moon date begins – 26 April 2021, Monday, 12 noon to 44 minutes
Closing of the full moon date – 27 April 2021, Tuesday, 9:00 AM
According to the belief, Hanuman ji i.e. Bajrangbali resides on the earth even today. Hanumanji is considered to be the part of the wind and the lord Shiva's 11th Rudravatar.
Importance of Hanuman Janmotsav 2021:
It is believed that worshiping Hanuman ji on the occasion of Hanuman Janmotsav provides freedom from problems and happiness in life. If a person's horoscope has inauspicious effects of Saturn or Mars, then he should worship Lord Hanuman lawfully.
MUST READ : Do this remedy this time on Chaitra Navratri 2021 – will be protected from the side effects of the coming demon Samvatsar 2078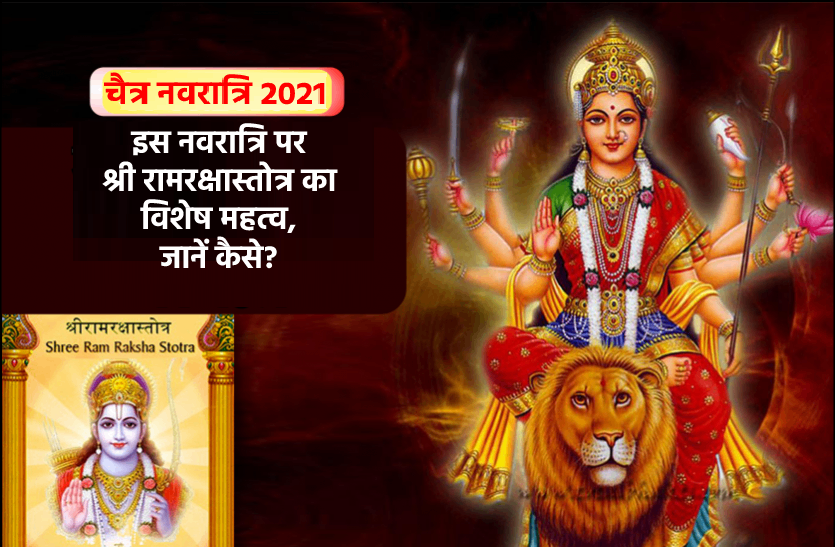 This also removes the problems associated with both these planets. At the same time, negative energy, problems like ghosts and ghosts are also relieved. One should recite Hanuman Chalisa and Bajrang Baan on this day.
Hanuman Jayanti Pujan Vidhi …
One should wake up in the Brahma Muhurta on the day of the prakashyotsava of 11th Rudravatar Kesari Nandan Hanuman of Lord Shiva and the supreme devotee of Lord Shiva. After cleaning the house, cleanse the house with a sprinkling of Ganga water or cow urine, then take a bath. Take a bath and worship them by going to Hanuman temple.
At the same time, you can also do this puja at home. Offer red vermilion and chola to the Lord at this time, as well as use jasmine oil to please Hanuman ji. According to experts, on this day, along with Hanuman Chalisa, one should also recite Ram Rakshastra.
After this, besides offering flowers, sweets to Hanuman ji, offer janeu as well. Use more red things while doing puja.
In the puja, bathe the deities with water and panchamrit. After that, offer Abir, Gulal, Chandan, Akshat, Molly, flowers, incense-lamps, clothes, fruits, paan and other things. After this recite Sunderkand or Hanuman Chalisa and distribute the prasad after the aarti.
On the other hand, those observing the fast of Hanuman Janmotsav have to follow certain rules. Under this, wake up in the Brahma Muhurta in the morning and remember Lord Sri Ram, Mother Sita and Shri Hanuman and take a resolution of the fast.
Worshiping Shriram is the most important on this day…
According to experts, the most special thing in the worship of Hanuman ji is that Rama is the main mantra of Hanuman ji in the worship of Hanuman ji. In such a situation, if Lord Hanuman is chanting, worshiping, meditating, meditation, contemplation, reading and reciting anything, if he is done directly in the name of Hanuman, then he never accepts it.
Hanuman ji says, I am not there, I have Sri Ram in my hair. Therefore, those who worship Hanuman ji should have the goal of being Lord Hanuman, first of all Rama's mantra, irrespective of the name of Rama. The seekers and siddhas also need to recite the hymn, worship and worship of Rama, so first take the name of Rama and then worship Hanuman.
Hanuman Jayanti Pujan Stuff…
Red cloth / loincloth, janeu, panchamrit, gangajal, water urn, vermilion, silver / gold work, red flower and garland, perfume, roasted gram, jaggery, banarasi betel leaf, coconut, banana, mustard oil, jasmine oil , Ghee, Tulsi Patra, Deepak, Dhoop, Agarbatti, Kapoor.
Aarti of Hanuman ji …
Let us sing the glory of the baba Hanuman. The evil Dalan trembled with the force of Raghunath Kala. Do not peep near the path of disease.
Anjaniputra Maha Baladayi, Lord of the Santas, Sadha Saheide, Beera Raghunath Pathaye, Lanka Jariya Siya Sudhi
Lanka-so kot samudra-si khai, jaat pavansut bar lai na lanka jari asura sanhare, siyaramji ke kaj sanware.
Laxman sakharat beyond sakare, his sangjivan pran ubare॥ paithi patal tori zam-kare, to raise the arm of Ahiravan.
Left arm killed asunder, right arm Santraj Taresur male sage Aarti descended, Jai Jai Jai Hanuman Uchare
Kanchan Thar Kapoor Flame Chai, Aarti Karat Anjana Myjo, Hanumanji's Aarti Gavai, Basi Baikunth Param Pada Pavai
5 Effective Mantras of Shri Hanuman
Om.
Om Shantay Nam: …
ॐ Tejashe Nam:
Om prasannamatne nam:.
Om Shurai Nam.
Worship Hanuman ji regularly …
Hanuman ji is the lord of strength and strength. It is believed that worshiping Hanuman ji brings strength to the people. It gives people the strength to fight against sufferings and diseases. Therefore everyone should worship Hanuman ji regularly. Visiting Hanuman temples on Tuesdays and Saturdays is a virtue.
Keep these things in mind on the birthday celebration…
: People observing this day observe celibacy a day in advance. Also sleep on the ground.
: Recite Hanuman Chalisa and Bajrang Baan. On this day must also recite the Rama Raksha Sroot.
: Offer jaggery, soaked or roasted gram and gram flour ladoos as prasad. Then if there is any problem in life, then pray to get rid of it.
: In the worship material, use pure ghee or jasmine oil for vermilion, sandalwood containing saffron, incense, agarbati, lamp.
: Offer flowers like marigold, rose, canner, sunflower etc.
: In the evening of Hanuman Jayanti, light a mustard oil and a pure ghee lamp in front of the statue of Hanuman. After this, sit there and recite Hanuman Chalisa. This is a surefire way to get Hanumanji's grace.
Keep this in mind:
: The worship of Hanumanji is considered taboo when the Sutak is in place. Sutak is considered when someone in the family dies. Lord Hanuman should not be worshiped during the 13 days of Sutak.
: Consuming meat and liquor is prohibited on the Hanuman birth anniversary. It is also believed that Charanamrit should not be offered in the worship of Hanuman ji. On this day, fasting should not be eaten with salt and grains. Whatever food items you donate this day, there is a law not to eat them.
Birth story of Hanuman ji …
According to the mention in the Puranas about the birth of Lord Shiva's 11th Rudra avatar Hanuman ji, when the gods and asuras together churned the ocean to attain immortality, the nectar that came out of it was taken away by the Asuras and started fighting among themselves. .
Then the disguise of Lord Vishnu Mohini emerged. Lord Shiva himself became lustful when he saw deities and asuras as he saw mohini. At this time, the semen which Lord Shiva gave up, was entered by Pawan Dev in the womb of Anjana, the wife of Vanararaj Kesari. As a result, Mata Anjana gave birth to Kesari Nandan Maruti Sankat Mochan Rambhakta Shri Hanuman.
Hanuman ji has got this special blessing …
: Brahmadev ji gave a boon to Bajrangbali (Hanuman ji) that Brahma's punishments will always stay away from Hanuman ji. As Hanuman ji would like to do, he will be able to do this and Hanuman ji will have control over his will.
: Lord Shankar gave a very special blessing to Hanuman ji and said that he would not be affected by his weapons or weapons.
: Devraj Indra blessed Hanuman ji to be free from the effects of his thunderbolt.
: At the same time, Hanuman ji i.e. Bajrangbali was given the 100th part of his glory by his Guru Suryadev in a boon to Hanuman ji. Also, he got knowledge of weapons from Suryadev itself.
Hanuman ji got education from Suryadev itself. Surya Dev gave a boon and said to Bajrangbali that no one will have knowledge of scriptures like Hanuman ji.
: Apart from this, Yamraj also gave a boon to Bajrangbali and said that he will always be saved from his punishment.
hanuman janmotsav
hanuman janmotsav special
Hanuman Jayanti
special hanuman janmotsav
hanuman janmotsav
hanuman janmotsav special
Hanuman Jayanti
special hanuman janmotsav

[ad_1]
[ad_2]