Trayodhyukta Chaturdashi date of Krishna Paksha on Mahashivaratri…
The main festival of Lord Shiva, one of the trinity, is celebrated with great pomp across the country as Maha Shivaratri. The fast of Mahashivaratri is said to give fruitless effect. The festival of Mahashivratri is a major festival of Hindus. Shiva means Kalyankari, Shiva i.e. Baba Bholenath, Shivshankar, Shivshambhu, Shivji, Neelkanth and Rudra etc. Lord Shankar is one of the top deities of Hindus, he is called Mahadev, the God of Gods.
This year, Mahadev Mahashivratri of Bhole Baba will be celebrated on March 11 on the Trayodashyukta Chaturdashi date of Krishna Paksha of the month of Falgun. According to astrologers many auspicious yogas are being made on this day. On this day, especially Shiva Yoga and Siddhi Yoga will be there. The constellation will remain close. The Moon will be seated in Capricorn.
MUST READ : Amazing Yoga on Mahashivratri – this time in 2021, it will make Mahadev happy.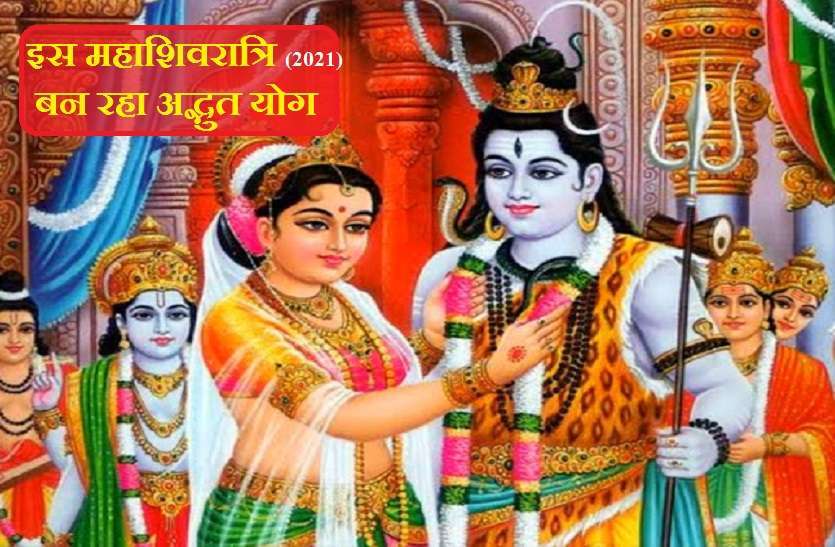 Mahashivratri auspicious time – 2021
Chaturdashi Tithi starts: 02 March, 39 minutes on 11 March.
Chaturdashi Date ends: 03:00 02 March on 12 March.
Nishita Kaal on Mahashivratri: From 12 o'clock in the morning to 06 o'clock in the morning from 12 o'clock to 55 o'clock in the morning.
Mahashivratri Parana Muhurta: On 06 March at 06:00 am to 36:50 pm.
It is believed that if Shiva is remembered with true mind, then Shiva becomes happy. It is said that Lord Shankar was married to Mother Parvati on this day.
According to Hindu beliefs, Maha Shivaratri comes at the end of the year, so on this day, Lord Shankar is apologized for the mistakes made throughout the year and pray for the progress and development of virtues in the coming year.
MUST READ : Pradosh Vrat March 2021- Pradosh Vrat a day before Mahashivaratri, know auspicious time and method of worship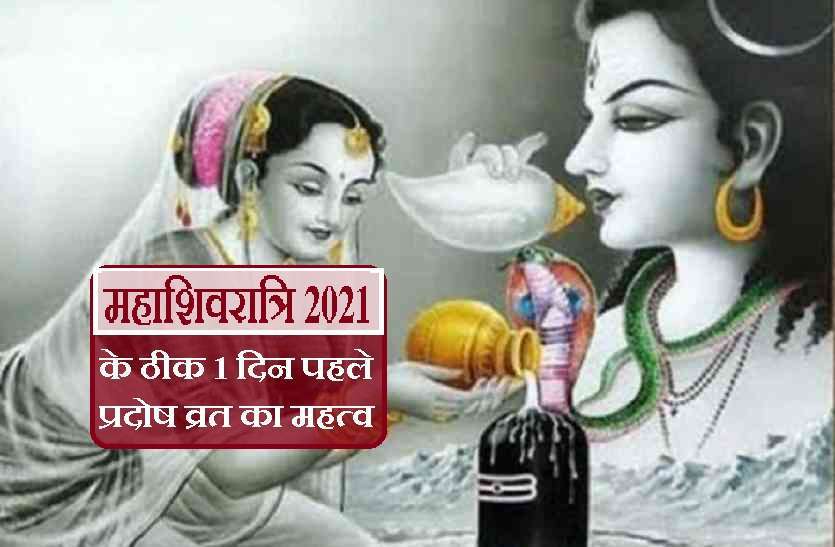 This time it is special …
1. On the day of Mahashivaratri, special worship of Lord Shiva for Char Pahar is of importance. Pooja during Nishith period will be from 12:15 to around 1 o'clock on the night of 11 March.
2. The factors of changes in life will change the zodiac sign on Mercury planet Mahashivratri. Mercury will transit from Capricorn to Aquarius. On March 11, around 11.40 am, Mercury will transit in Aquarius by going wayward.
Do these remedies to please Lord Shiva …
: 'Namah Shivaya: ॐ Namah Shivaya:' is the Panchatatvamak Mantra, it is called Shiva Panchakshari Mantra. Only by chanting this Panchakshari Mantra can a person attain complete attainments. Chant this Mantra while constantly contemplating Lord Shiva.
: Vrati chant the Shiva Mantra 'Namah Shivaya: ॐ Namah Shivaya' all day long and stay uninterrupted all day. The patient, the infirm and the elderly can perform night worship with a flourishing day.
MUST READ : Mahashivratri 2021 – This day of special worship of Lord Shiva, this time is very special – Lord Vishnu will be blessed with Shankar.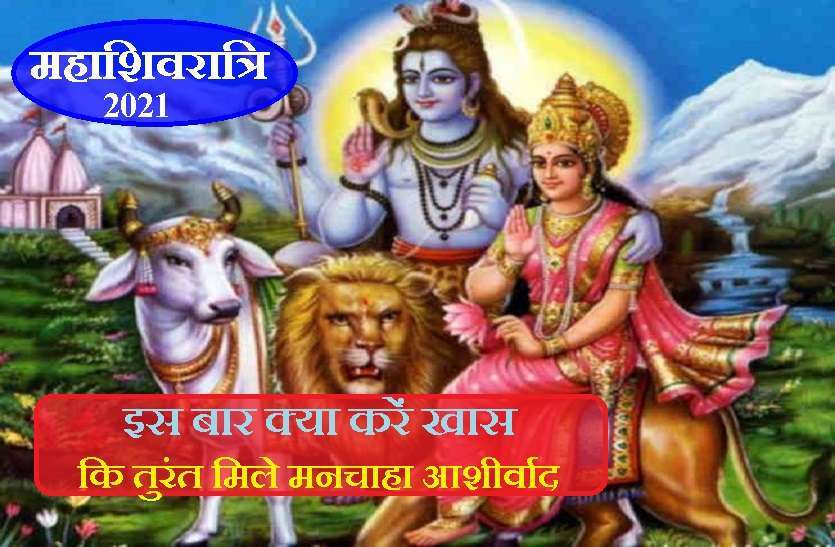 : In Shivpuran, there is a law of Shiva worship in the four hours of the night. It is believed that the recitation of Shivpuran should be heard on this day. Awakening at night and listening to the recitation of Shiv Puran is considered to be the religion of every fast.
: Lord Shiva is pleased by observing Sri Mahashivaratri fast. Offer bath, clothes, incense, flowers and fruits. Therefore fasting on this day is the best work.
: To destroy all kinds of sins and wish all happiness, fasting Mahashivratri is best.
: There is a law to worship Lord Shiva's four praharas in a big way at night.
Lord Shiva loves milk, curd, honey, white flowers, white lotus flowers as well as cannabis, dhatura and bilva patra. Chant these mantras – 'Om Nam: Shivaay', 'Om Sadojatayaya Nam:', 'Om Vamadevaya Nam:', 'Om Aghorai Nam:', 'Om Ishanayya Nam:', 'Om Tattpurushaya Nam:' To give arghya, chant the mantra 'Gauriwallabh Devesh, Sarpayi Sashesekhar, Varshapavapyaparthyarthamadhyo in the house.
Read Shiva Chalisa at night. In addition, while offering every item of worship to God, chant the mantra related to it. The worship of each Prahar should be separately.
MUST READ : Mahashivratri 2021- Lord Shiva's Jalabhishek on the day of Mahashivratri and worship according to the zodiac.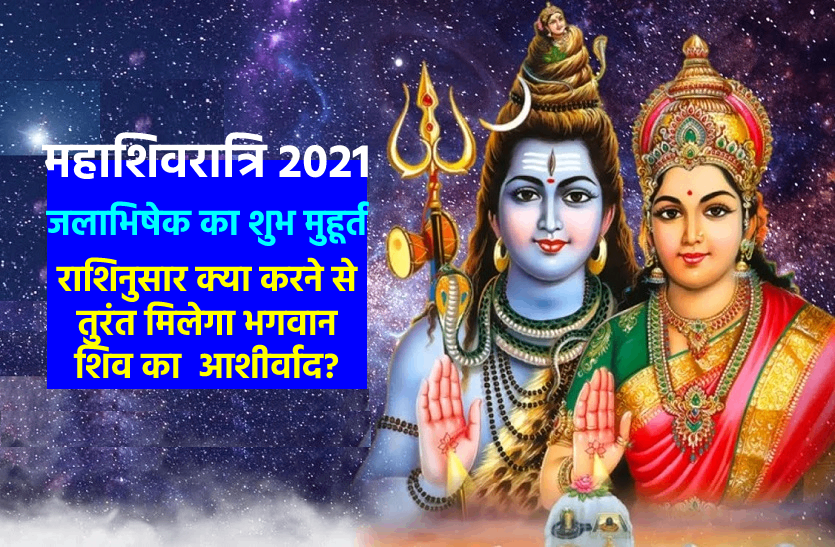 Do not offer these to make Bholenath happy
: Saffron, Sugar, Perfume, Milk, Yogurt, Ghee, Sandalwood, Honey, Cannabis, White Flower, Dhatura and Bilva Patra
: Water: ॐ Nam: Offer water to the Shivling while chanting the Shivaaya Mantra.
: All three leaves of the bilva leaf must be completed, never offer a fragmented letter.
: Rice should be white in color, do not offer broken rice
: Offer flowers fresh, not stale and withering
: Red color, Ketki and Kevda flowers are not offered on Shivling
: The offering of Kumkum and Roli to Lord Shiva is also prohibited.

[ad_1]
[ad_2]