The law of special worship of Narayana …
Karthik month (which is going on at the moment) is considered to be of special importance in Hinduism. This month holds special significance for the worship of Lord Vishnu. There are also many religious events and festivals in this month, which are specially dedicated to Lord Vishnu. One such special day is also of Baikunth Chaturdashi (Baikunth Chaturdashi 2020), which is this time on 28 November.
Chaturdashi of the Shukla Paksha of Kartik month has a special form of worship of Narayana, so that salvation can be attained. On this special day, special worship is offered in Kamleshwar Mandir (Kamleshwar Mandir) located in Srinagar, Devbhoomi, Uttarakhand and it is believed that this couple fills the lap of childless couples.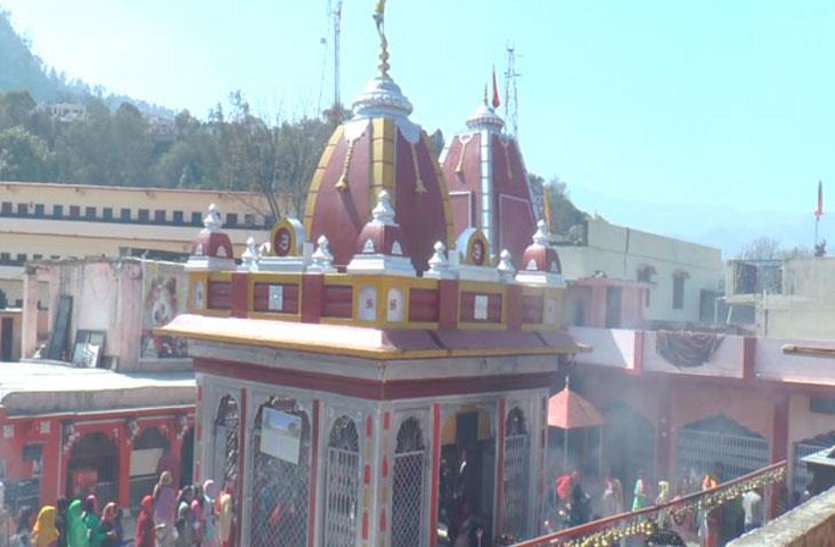 A fair is held in the temple
On the occasion of Baikunth Chaturdashi, a two-day fair is organized here and in this fair especially women who could not become mothers even after lakhs of attempts. Women arrive at this fair with the wish of children, where a lamp is held in the hand and prayed to God throughout the night. To participate in this ritual is up to registration and lucky couples get a chance to join it.
Kamleshwar Temple is a temple where the eyes of amazing power are captured in their eyes. In Kalyug, even though fewer people believe this, the truth is that whoever came to this temple childless has received children.
Pooja: Standing Diy
Women worship the standing diya on the day of Baikuntha Chaturdashi for want of children. This worship is also considered very difficult. In this puja, after fasting that began on the day of Chaturdashi, women stand in the night holding a lamp in hand in front of the Shiva lingam installed in the temple and ask for a boon to get children from Bholenath.
This is how rituals happen
On the day of Vaikuntha Chaturdashi, the priest starts the ritual by lighting a lamp at dusk. Every childless couple is pledged and worshiped by the Brahmins of the temple. The women performing Khadaraatri Puja bind two twin lemons, two walnuts, quince, rice and Panchameva to their womb. After this, they stand overnight with a lamp filled with ghee. If the woman is tired, her husband or family members can take the lamp in hand for some time.
Lord Kamleshwar is anointed on the auspicious time in the morning on the second day. Every couple takes their lamp as a witness to Shiva's mantle and embellishes it. Later, a quintessence is served to the childless couple.
Before this, after the fast which started on the Vedni Bella of Baikunta Chaturdashi day, a special puja is organized by the Mahanta at 2 o'clock in the night before the Shivling. In which 100 people are covered and the Shivling is covered with butter. After this, the childless couple have to complete the ritual. Under which they stand with the lamp burning all night chanting 'Om Namah: Shivaay'.
This ancient story is associated with Kamleshwar temple
It is believed that Lord Vishnu in the Kamleshwar temple did the penance of Lord Shankar for the weapons used during the Devasur Sangram. It is said that during that time there were also some childless couple who had expressed their desire to have children from Lord Shiva. Then Lord Shiva said that whoever performs Diya ritual standing all night on the occasion of Kartik Shukla Chaturdashi will get children. Since then, on the night of Baikuntha Chaturdashi, childless women do special worship here and by the grace of God, their lap is filled.
According to another legend, in the Dwapar era, Lord Krishna worshiped Lord Shiva in Kamleshwar temple at the behest of Jamwanti. After which he received a son named Swam. This ritual was observed by a childless couple and worshiped Shiva after which they too had children. According to another belief associated with the temple, Shri Ram Chandra did penance of Shiva at this place to get rid of the killing of Brahmin.
childless couples
Himalayan region
hindi news
kamleshwar mahadev
Kamleshwar Mahadev Temple
national news
news
puja
shri nagar
shrinagar
Uttarakhand
uttarakhand news
uttrakhand
uttrakhand news
vaikunth chaturdashi
wish
Baikuntha chaturdashi

[ad_1]
[ad_2]