The water here is considered as holy as Kailas Mansarovar …
Devbhoomi is a centuries-old association of people's faith with the land of Uttarakhand. The Devasthan here at Kadam Kadam is enough to prove it. Thousands of temples in this earth of gods and goddesses have their own different story.
There is also a stone goddess temple in these temples. Which is present in the Nainital district of Devbhoomi Uttarakhand. This stone goddess temple holds great importance for the people of Nainital as well as devotees coming from all over the country.
Especially in the holy festival of Navratri, there is a flow of devotees here. While on the ninth day of Navaratri, the importance of this temple increases even more, because on this day, all 9 forms of Maa Bhagwati are seen together in the temple. Devotees come from far and wide to visit the nine forms of the Mother.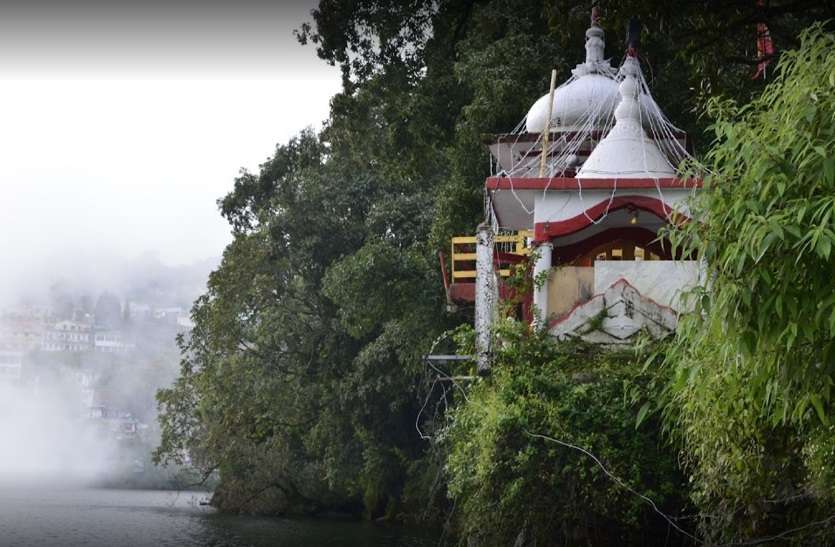 The natural figure of Maa Bhagwati remains on the rock along the banks of Naini Lake. Nine Pindi is considered to be the nine forms of Mother Bhagwati. In the temple, Mata is worn with vermilion. It is also believed that Mata's footstools are inside the lake of Nainital. Therefore the water of the lake is considered as holy as Kailas Mansarovar.
Devotees take the water of this Naini lake to their home. It is said that this is such holy water that all skin related diseases are removed by this. It is popularly believed that keeping water in the house brings peace and happiness to the house.
It is believed that once an English officer was passing through the mother Paashan Devi temple. When he saw this small temple built nearby, he started ridiculing. Suddenly, his horse came to an end and the British officer fell into the lake with the horse.
When the British officer apologized to his mother, he could go ahead. After this, she realized the mistake and with the help of local women, she wore sindoor chola to Mata. After which the mother's makeup is done here with sindoori chola.
There is a tradition of wearing Choli to the mother on every Tuesday, Saturday and Navratri. All skin diseases are believed to be cured by bathing the mother with water. People from far away come to this temple of Nainital to get water. In Navratri, a large crowd of devotees throngs to offer prayers here. There is also a feeling of amazing divine power here.
Dev bhoomi
Dev Bhoomi Uttrakhand
devbhoomi uttarakhand
Maa Bhagwati
made Goddess Bhagwati the District Governor
Uttarakhand
uttarakhand news
Uttarakhand Temple
Gupta Navratri

[ad_1]
[ad_2]