Recognition of Sanatan Dharm not only in India, but also abroad …
In India, it is common for temples to be found in every city, but do you know that Sanatan Dharm is recognized not only in India but also in many places abroad. Here too temples are visible in many places.
On the one hand, there are many ancient temples in India, which are associated with people's faith. Not only in India, there are many temples in foreign countries as well, which makes the eyes of devotees open. The wonders of these temples and their architectural features are all over the world. Let us tell you today about these huge and famous temples located abroad …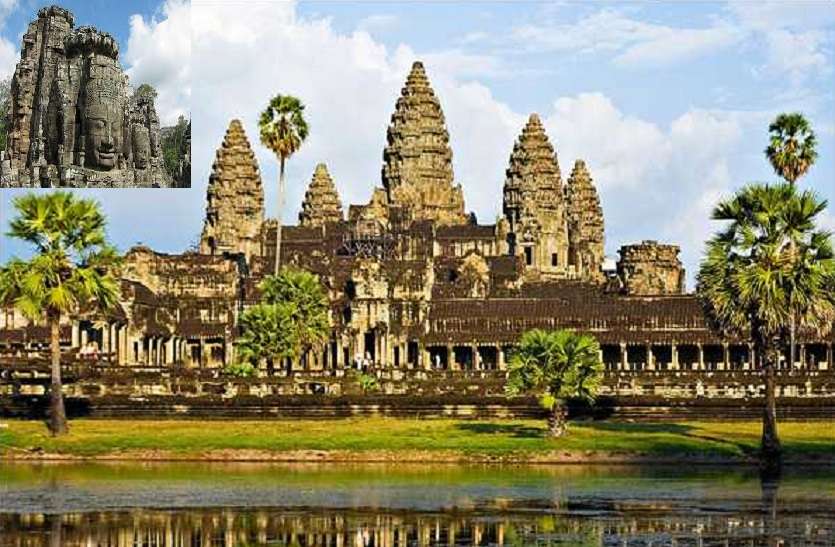 1. Ankorwat, Cambodia
Ankorwat in Cambodia is the largest Hindu temple complex and religious monument in the world. Many ancient temples and their ruins are also present around it. This area is also called Angkor Park. It is also said that Devraj Indra himself built this temple as his son's palace.
This Vishnu temple located in Cambodia is the largest religious site in the world. This temple is spread over 400 acres. This huge temple was built by Raja Suryaverma Second (1049-66 AD) of the Khmer empire. Now that it has become a World Heritage Site, Ankorwat has also been placed in the national flag of Cambodia. The temple's design and work is amazing.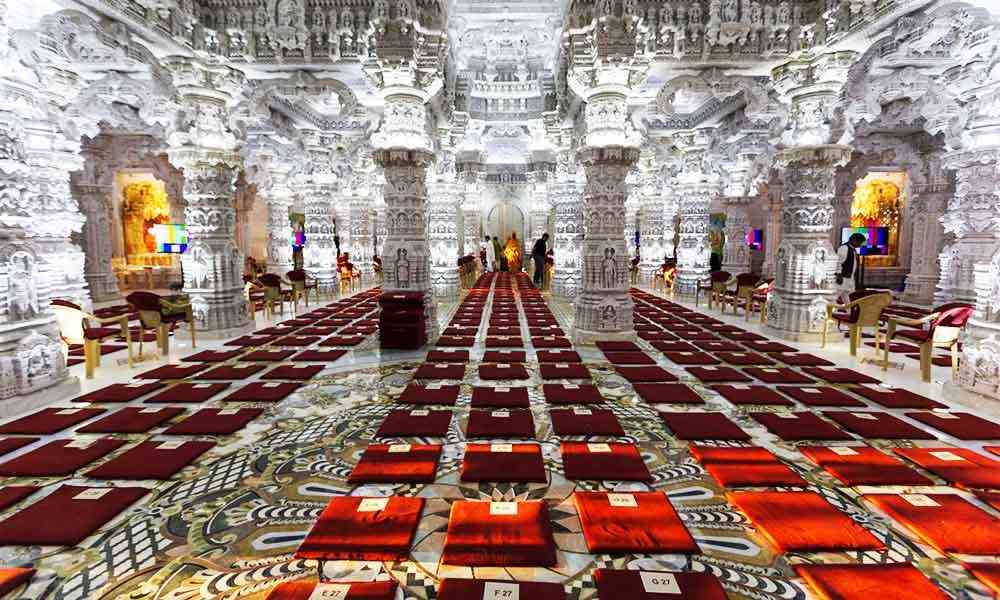 2. Akshardham Temple, USA
Akshardham Temple in New Jersey is the largest Hindu temple in America. Along with Swaminarayan ji's temple, there is also a large museum in the premises of Akshardham giving information about Indian history and culture. The grandeur of this Akshardham temple in America cannot be worded.
The Akshardham Temple in New Jersey, USA, is discussed all over the world. This Akshardham Mandir complex is spread over an area of ​​160 acres. The stones used in its construction were sourced from Europe. After that they were carved in Rajasthan by hand. This temple is four storeyed with an exhibition of Indian heritage, history and culture.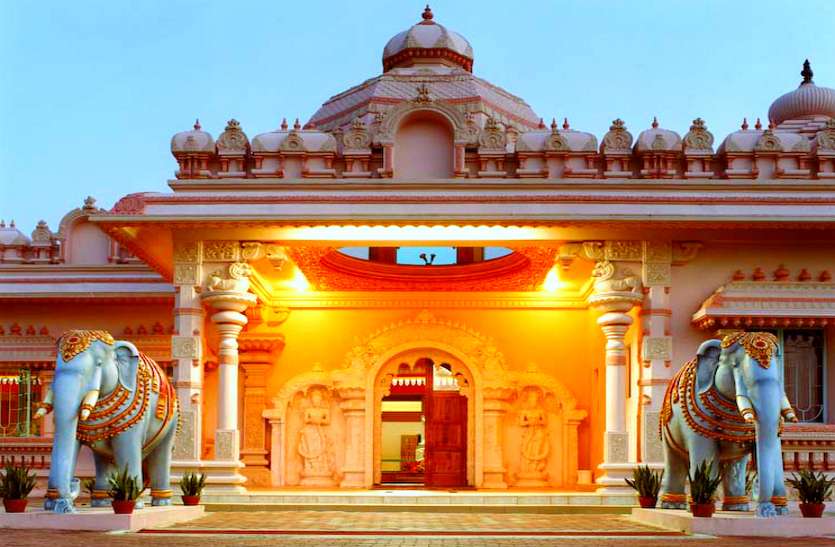 3. Dattatreya Temple, Trinidad and Tobago
The Dattatreya temple in Trinidad and Tobago is an excellent example of the Dravidian style. The 85 feet high statue of Lord Hanuman is the center of attraction here. A yoga center is also run in the courtyard of the temple. This yoga center was established in 1986 and the construction of this temple was completed in 2003. Sanatan culture is being heavily patronized in Trinidad and Tobago.
Like the North Indian temples, two ornate elephants are installed at the entrance of this temple. Also two dancers are standing here to welcome. Beautiful painting has been done on the top part inside the temple. Artists playing various instruments are engraved in it. Four temples are established here. If you look at these temples carefully, their shape is like a human.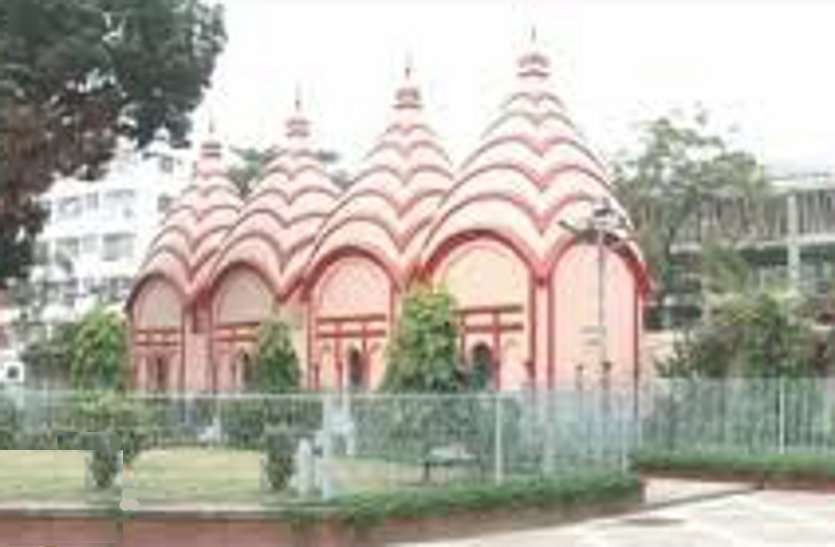 4. Dhakeswari Temple, Bangaladesh
This temple is located in Bangaladesh Dhakeshwari Temple. Dhakeshwari Temple is the most important temple in Dhaka city of Bangladesh. The capital of Bangladesh, Dhaka, is named after these Dhakeswari goddesses. Before the partition of India, the Dhakeswari Devi Temple was a great center of faith for the powerful society of the whole of India. The Dhakeswari Peeth is counted in 52 Shaktipeeth.
It is said that this temple was built by Sena King Ballal Sen in the 12th century. According to the belief, the ornaments of Goddess Sati fell here. This temple is a major center of faith of Hindus in Bangladesh as this temple of Mata Rani is a miraculous temple.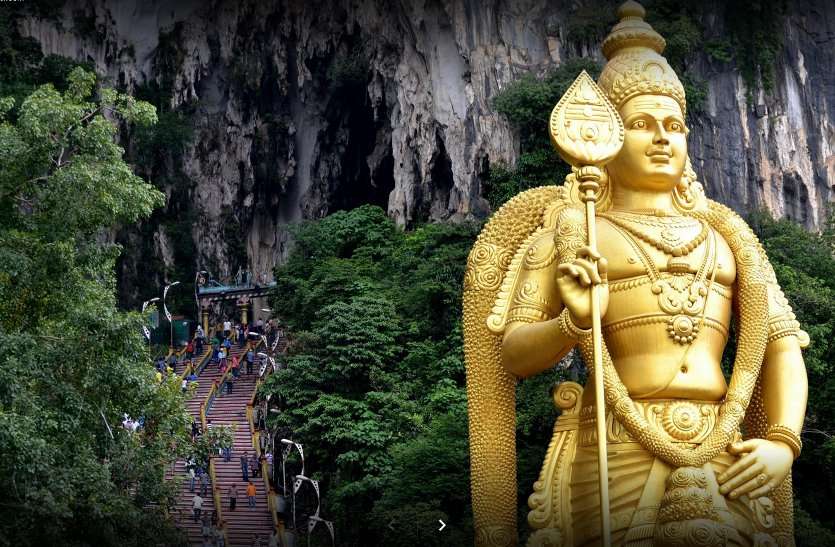 5. Batu Cave Temple, Kuala Lumpur, Malaysia
Among the foreign temples, this temple located in Gomback district near Kuala Lumpur, Malaysia, is dedicated to Kartikeya (Murugan), the eldest son of Shiva and Parvati. This hill is 13 kilometers (8 mi) from Kuala Lumpur, the capital of Malaysia. This temple is situated amidst the limestone mountains. To reach this cave temple one has to climb 272 steps. The main attraction of the temple is the 140 feet high grand statue of Lord Murugan at its entrance. It got its name from the Batu River flowing behind the hill, along with it the name of a nearby village is Batu Cave. The cave here is a very famous religious site of Hindus outside India, especially for the Tamil people.
Bangladesh
Cambodia
famous hindu temples
foreign countries
Hindu temples
hindu temples in America
hindu temples in USA
Hinduism
Kuala Lumpur
Malaysia
sanatan dharm
sanatan dharma
sanatan dharma mandir
Trinidad and Tobago
USA
Akshardham Temple
Cambodia

[ad_1]
[ad_2]