How to please Lord Shiva on the day of monthly Shivaratri (10 April 2021) …
Monthly Shivaratri has special significance in Hinduism, monthly Shivaratri comes once every month. In this way there are 12 monthly Shivaratri throughout the year. It is believed that by observing Lord Shiva and Goddess Parvati fasting on this day, all obstacles in life are overcome. With this all the wishes are also fulfilled. In such a situation, again in 2021, monthly Shivaratri is coming on Saturday, April 10, in the month of April.
Masik shivratri shubh muhurat: monthly shivratri 10 april 2021: auspicious time …
Chaitra Krishna Chaturdashi, 10 April 04 am 28 minutes to 11 April 11 06 06 02 minutes.
Day: Saturday
Date: Chaturdashi – till full night
Nakshatra: Purvabhadrapada – By 06:46:39
Favor: Krishna
Yoga: Brahma – By 13:33:08
Moon: Pisces
Good time: 11:57:24 to 12:48:12
Rahu period: from 09:12:16 to 10:47:32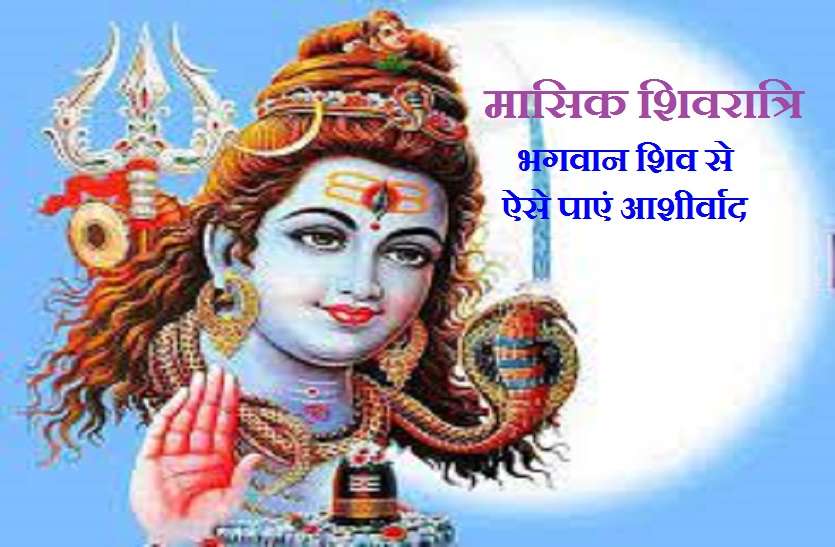 This is the worship method of monthly Shivaratri: Masik shivratri Puja Vidhi
– Wake up in the morning and take bath in the Brahmo Muhurta.
– Wear clean clothes after this. As far as possible, wear white or yellow clothes on this day.
– Now install Nandi along with Lord Bholenath, Mata Parvati, Ganesh and Karthikeya at the place of worship. And bathe the Shiva family with Panchamrit.
– Also offer bell-leaf, fruit, flowers, incense and lamp, naivedva and perfume to God.
– Then perform Shiva Purana, Shiva Chalisa, Shivashtak, Shiva Mantra and Shiva Aarti.
The Puja Vidhan of Shivaratri or the monthly Shivaratri begins one day before this day from Trayodashi. On the day of Trayodashi, worship Lord Shiva during Pradosh Kaal and take a resolution of the monthly Shivaratri fast. After this, fast on the day of Chaturdashi fasting and offer water to a holy river of Lord Shiva.
Then anoint the Shivalinga with Panchamrit and worship the Shivpanchakra mantra chanting Om Namah Shivaya. After the end of the day, worship Shiva at four o'clock in the night and pass your fast on the next morning by giving food or donations to the needy people in the south.
Masik shivratri puja samagri: Shivaratri Puja material
Fragrant flowers, bilvapatra, hemp, dhatura, sugarcane juice, pure native ghee, raw milk of cow, camphor, incense, lamp, cotton, yogurt, honey, holy river water, plum for worshiping Lord Shiva , Barley Ear, Tulsi Dal, Perfume, Panch Fruit Panch Mewa, Molly Janeu, Panch Ras, Gandha Roli, Vastrabhushan Ratna, Pancha Mishthan, Shiva and Maa Parvati's make-up material, gold, Dakshina, silver, puja utensils and asanas etc.
Importance of Masik shivratri: Importance of monthly Shivaratri …
The importance of monthly Shivaratri is mentioned in many mythological texts associated with Shiva glory. In fact, the monthly Shivaratri has been considered very influential. According to beliefs, by fasting on this day and worshiping Lord Shiva with true mind, all human desires are fulfilled.
It is also very important to read Shiva Chalisa on monthly Shivaratri. The waves produced in the body by the reading of Shiva Chalisa works to protect the person from mental and physical problems.
According to the story of Shivaratri fast, all the problems in the life of people observing this fast and worshiping the Lord with the law of law are automatically overcome. It is believed that if a person is facing obstacles in marriage, then all his problems are overcome by the fast of monthly Shivaratri.

[ad_1]
[ad_2]