It has been said in the Puranas that if humans cannot go to Vaidyanath Jyotirlinga, Shankar dear Kashi, even Mayanagari (Haridwar) cannot visit Lord Shiva in Jageshwar Dham.
In Sanatan Dharma, Lord Shiva is considered the god of destruction. At the same time, Kailash, the abode of Shiva, is considered to be the axis of the earth. Regarding Lord Shankar, who is among the Adi Panch Devas, it is believed that his taposthali is still present in Devbhoomi Uttaranchal. And from this place, the tradition of Shiv Poojan as Linga first started.
Although Mahadev has many pilgrimage sites, but do you know that there is also a pilgrimage center that is still connected with Lord Shiva. Even it is believed that till a few years ago, the wishes of every person who came here were fulfilled, in such a situation, the vow was also misused, in such a situation, this place was destroyed by Adi Shankara. So that no one can misuse the blessings found here.
Actually there is a religious place in Uttarakhand, known as Devnagari or Devbhoomi, named Jageshwar Dham … The special thing is that this pilgrimage place is also mentioned in our Puranas and texts.
MUST READ : These things are always associated with Lord Shiva, you will not know these special secrets of their connection.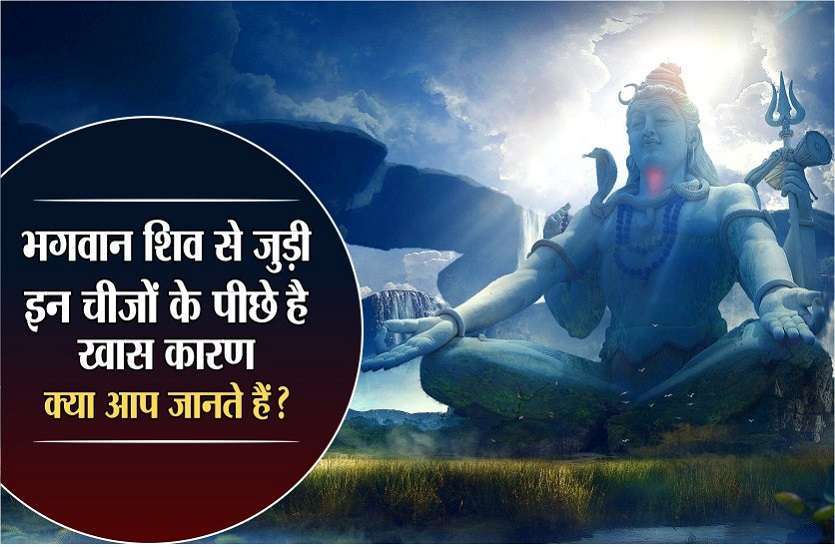 Jageshwar Dham is believed to be the first temple where Shivpujan tradition as Linga first began. This place is mentioned in many Puranas, there is a verse about this holy place …
In Vaidyanath Manusha Vrajantu, Kashipuri Shankar Ballabhavan.
Mayanagayan Manuja neither Yantu, Jagishvarakhya, you are Hara Vrajantu.
That is, if humans are unable to go to Vaidyanath Jyotirlinga, Shankar dear Kashi, if they cannot go to Mayanagari (Haridwar), then one must definitely see Lord Shiva in Jageshwar Dham. It is believed that Lord Bholenath was awakened here after serving from sur, male and sage, hence the name of this place was Jageshwar.
According to belief, the first Jyotirlinga of Lord Shiva is located here in Jageshwar. Jageshwar is also called the fifth dham of Uttarakhand. However, it is also said that it is one of the 12 Jyotirlingas of Lord Shankar, whose board has been planted here by the Department of Archeology. Let us know what is the story of this holy shrine and the recognition of this temple?
In fact, the holy Jageshwar Dham is located 36 km on the Pithoragarh road in the northeast direction from Almora Nagar in Devbhoomi Uttarakhand. The height of Jageshwar is 1870 meters from the floor.
MUST READ : The marriage of Shiva and Parvati took place here, the divine flame still keeps burning in the circled fire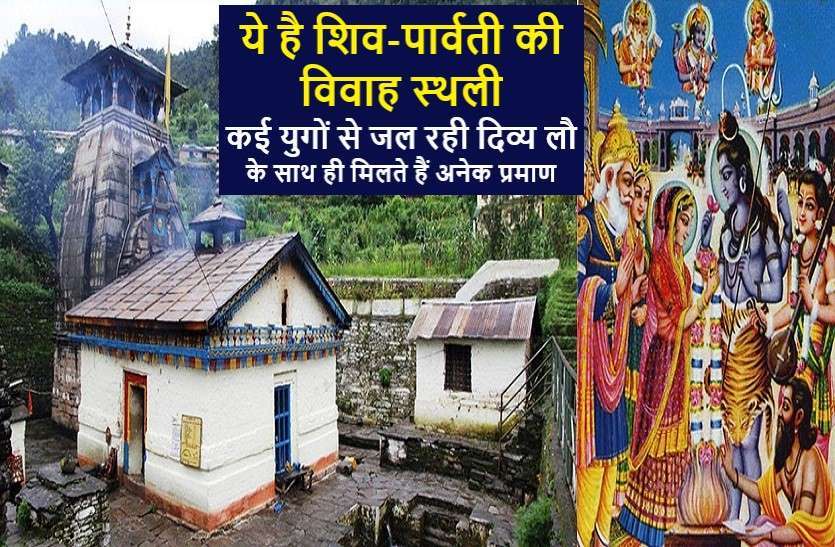 In such a situation, many people believe that this jyotirlinga is located near Jamseshwar, Almora in the state of Uttarakhand, due to cedar trees and many other reasons. Jageshwar Dham is also known as Yogeshwar Jyotirlinga. It is believed that the ancient Mrityunjaya temple of Jageshwar is the cradle of twelve Jyotirlingas situated on the earth.
Parvati sits here including …
It is believed that Devadhidev Mahadev still resides here in the form of a tree along with mother Parvati. Surrounded by dense pine trees, this valley is a beautiful pilgrimage center. It is believed that the devotees visiting Lord Shiva-Parvati's couple form here in the huge cedar tree with two branches from the bottom and one from the top, located in the temple premises. It is said to be a very ancient tree.
There are two most prominent temples in the temple group of Jageshwar Dham, one is the Sri Jyotirlinga Jageshwar Temple and the other is the huge and beautiful temple known as Mahamrityunjaya Mahadev Ji. Jageshwar has about 250 small and large temples. This temple of Jageshwar Dham has a group of 124 temples, which are very ancient.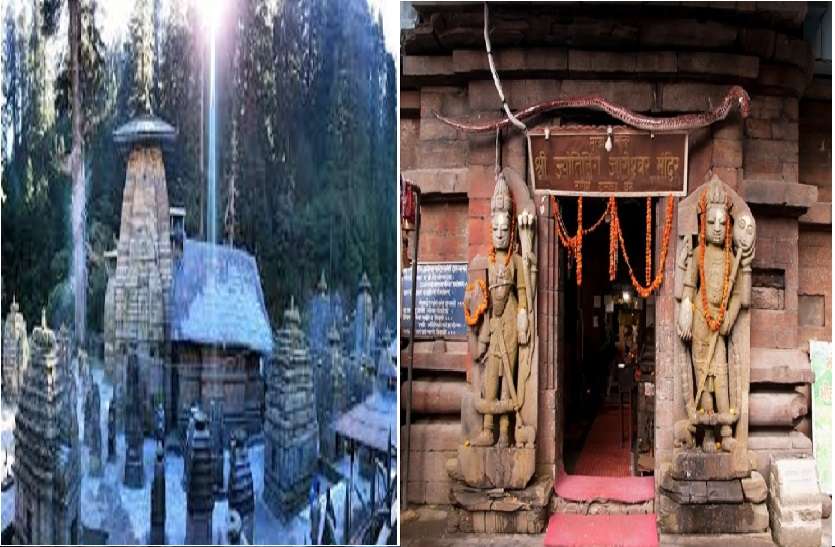 The largest and oldest Mahamrityunjaya Shiva temple is one of the major temples here, it is said that near this temple there are also two thousand tons of garlands, which are inhabited by serpents. Apart from this, temples of Bhairav, Mata Parvati, Kedarnath, Hanuman, Mrityunjay Mahadev, Mata Durga are also present in Jageshwar Dham. Of these, 108 temples are dedicated to Lord Shiva while 16 temples are dedicated to other deities. The temples of Mahamrityunjaya, Jagannath, Virmana Devi and Kubera are considered to be the main temples. Puranas such as Skanda Purana, Linga Purana, Markandeya etc. have well described the glory of Jageshwar.
The Nageshwar Shivling located here is famous as the first Jyotirlinga of Lord Shiva. It is said that in ancient times, vows were always accepted in the Jageshwar temple, which was heavily misused. Adi Shankaracharya came here in the 8th century and arranged to stop this misuse. It is believed that the bad wishes sought for someone are never fulfilled here. Only Yagna and rituals can fulfill wishful wishes.
MUST READ : Eighth Baikunth Badrinath will be lost – know when and how! Then the future will be here …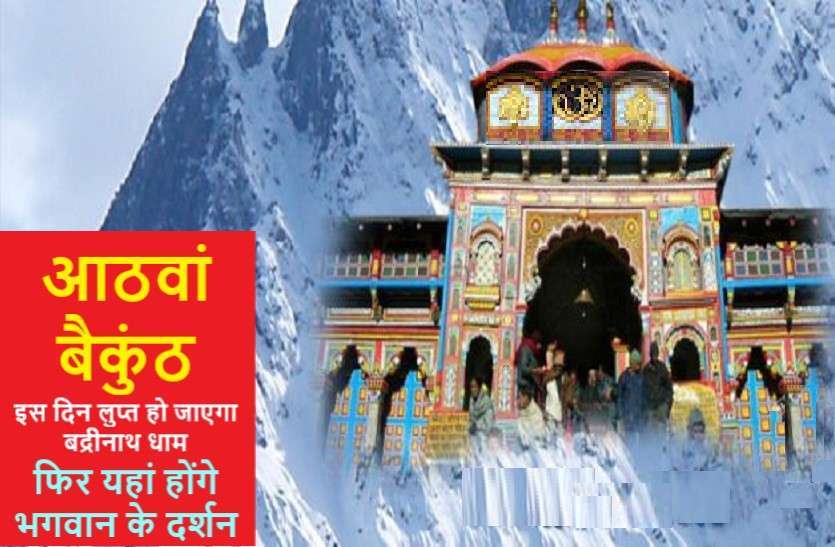 This temple is associated with Shriram's era!
It is also believed that Marya Purushottam Lord Rama's sons Luv-Kush fought with his father's army, after coming to the king he came here. Actually, Lav-Kush had performed a yagna at this place for the atonement of the war, for which he invited the gods. It is said that Love-Kush first established these temples. That yagna pool still exists here. There is a mention of Shiva worship in the Jageshwar Dham by the sages Ravana, Pandava and Markandeya. Many silent evidences of the Pandavas being sheltered here are still found, although there is no evidence of who built the temple.
Do not know about the exact build time!
Jageshwar tells Dham some 1 thousand and some 2 thousand years old. This temple is a victim of speculation more than the authenticity of Indian history due to lack of written evidence. The inscriptions written in Brahmi and Sanskrit on the walls of the temple do not reveal its definite construction period. However, according to archaeologists, the temples were built in the 7th to 14th centuries. This period is divided into pre-Katyuri period, north Katyuri and some three periods.
These temples of Jageshwar were renovated by King Shalivahana during his reign. In ancient times, there are references to several states in India called Kaushal, Mithila, Panchal, Mastya, Magadha, Anga and Bang. Kumaon Kaushal was a part of the state. Jageshwar came during the reign of the Senavanshi king Devas named Madhavasen.
MUST READ : Monsoon 2020- Depending on the constellations, when, where and where it will rain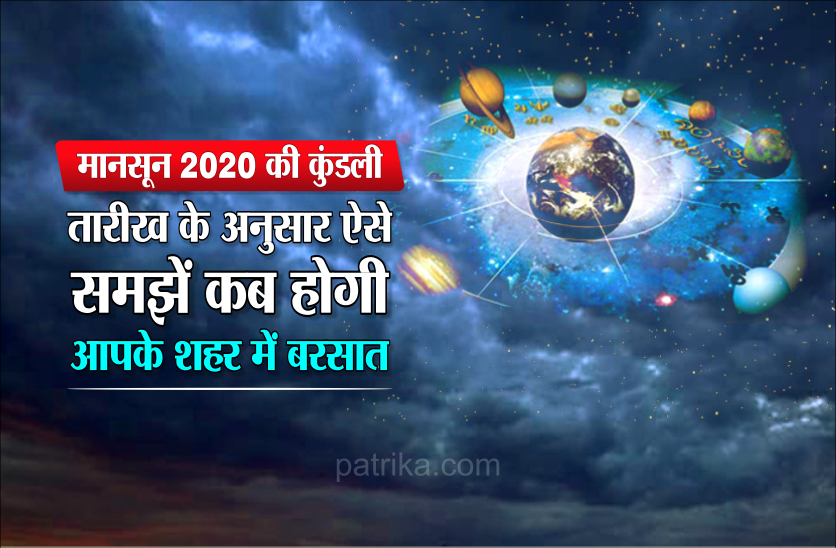 The Chandra kings had unwavering reverence for Jageshwar. From Devachandra to Bajbahadur Chandra worshiped Jageshwar. During the Buddhist period, the idols of Lord Badri Narayan, Gauri Kund and the deities of Jageshwar were lying in Brahmakund for a few days. Jagatguru Adi Shankaracharya restored these idols.
Nagar style temple
All the temples in Jageshwar Dham are built in the Kedarnath style i.e. the Nagara style. Famous for its architecture, this temple is also known as the penance of Lord Shiva. The Shivalinga of this temple was declared Nagesh-linga based on the belief of the local people. A thin river stream also flows along the side of this temple.
It is a beautiful pilgrimage center and the beauty of it is truly worth seeing. Shravani fair is held here every year in the month of Sawan. Devotees come here from abroad and do Rudrabhisheka of Lord Shankar. Apart from Rudrabhishek, pooja like Parthiv Puja, Kaalashrup Yoga worship, Mahamrityunjaya Japa are done here. Special events are also organized here on Mahashivaratri and a large number of devotees visit here on this occasion.
12 jyotirling
Almora
austerity
bagwan shiv
Bath
bholenath
dharma
duty
earth
end of the three tripur
eternal
Ganges
gifts
Day
Hinduism
importance
infinite
Jageshwar dham
justice
jyotirling
legend
Lord Shiva
Mahashivratri 2020
uttrakhand
Lord Shankar
Shivling

[ad_1]
[ad_2]