Poush month is considered very important in Sanatan Hinduism. At the same time, the full moon date falling in it is also very important. Paush Purnima is considered one of the holiest days in the Hindu calendar. This day is considered very special for those who wish for salvation. This date is also called the confluence of the sun and the moon, because the month of Pausha is the month of the sun god and the full moon is the date of the moon.
After this, the month of Magha begins. Bathing done in the month of Magh also starts with Paush Purnima. It is believed that a person who bathes lawfully in the morning on this day is entitled to salvation. He gets rid of the cycle of birth and death. About four days before Paush Purnima, Lord Vishnu is worshiped on Putrada Ekadashi fast.
MUST READ : Putrada Ekadashi 2021- Putrada Ekadashi fasting rules and auspicious time, know what to do to wish for children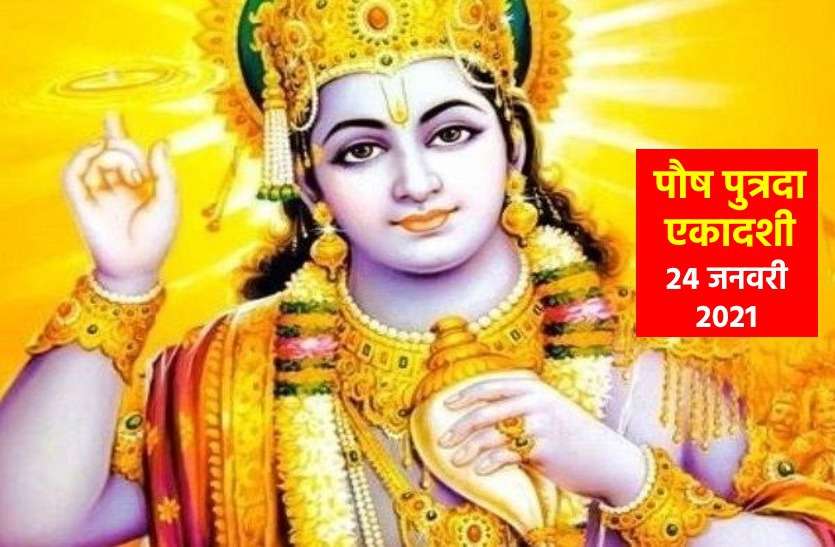 This year i.e. in 2021, Paush Purnima is on 28 January 2021 (Thursday).
Poush Purnima Vrat Muhurat 2021 …
Full moon start from 01:18:48 on January 28, 2021
Full moon ends at 00:47:17 on January 29, 2021
Paush Purnima Vrat Pooja Vidhi
– On the day of Paush Purnima, take a vow before morning bath.
– Take a bath in the holy river or kund and pay obeisance to Varun Dev before bathing.
After bathing, chanting Surya Mantra should be offered to the Sun God.
– Lord Shiva should be worshiped after bathing.
– Offer food to a needy person or a Brahmin and give donations.
Offer specially sesame seeds, jaggery, blankets and woolen clothes.
Paush Purnima is also known by these names …
Paush Purnima is celebrated as Shakambhari Jayanti.
People of Jainism take out Pushyabhishek Yatra on Paush Purnima.
Tribal villagers in Chhattisgarh celebrate 'Pheerta Parva' on Paush Purnima.
Importance of Poush Purnima
According to Vedic astrology and Hinduism, Paush is called the month of Sun God. It is believed that in this month, worship of the sun god gives man salvation. Hence there is a tradition of bathing in holy rivers on the day of Paush Purnima and offering Arghya to the Sun God. Ganges bathing has great significance in Kashi, Prayagraj and Haridwar on Paush Purnima. The wonderful confluence of the sun and the moon occurs on the date of Paush Purnima. Worshiping both Sun and Moon on this day fulfills the desires and removes obstacles in life.
MUST READ : Paush month – want progress in life, then regularize this hymn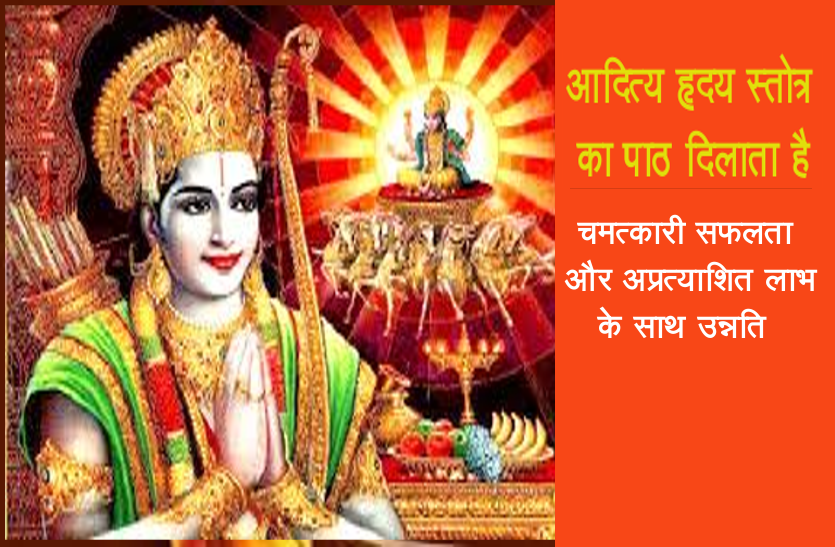 Paush Purnima Vrat Katha / Purnamasi Vrat Katha
It is said that one day Shri Krishna ji told his mother that there was a city named 'Katika' on this planet, filled with many types of gems, reared from a very famous king Chandrahas. There was a Brahmin named Dhaneshwar and his woman was very beautiful. Both lived in that city with great love. There was no lack of money etc. in the house. He was very sad that he had no children, he was very sad because of this sorrow.
Once upon a time, a great ascetic yogi came to that city. The yogi used to eat alms from all the houses except that Brahmin's house. He did not take alms from Rupavati. One day the yogi did not take alms from Rupavati and went to the banks of the Ganges, taking alms from another house and was lovingly eating the beggar that Dhaneshwar somehow saw all this work of the yogi.
Saddened by the disrespect of his begging, Dhaneshwar said to Yogi – Mahatma! You all take alms from homes, but never take alms from my home, what is the reason for this? The yogi said that the begging of the child of the child is like the food of the fallen and the person who eats the food of the impure also becomes impure. Since you are childless, so I do not beg for your house because of fear of degeneration.
On hearing this, Dhaneshwar became very sad in his mind and fell on the feet of the yogi with folded hands and started to say earnestly – O Maharaj! If it is so, then tell me the solution of getting a son. You are omniscient, sure on me; Please do this. There is no shortage of money in my house, but I am very sad for not having a son.
You take away my sorrow, you are capable. Hearing this, Yogis said – O Brahmin! You worship the silver. On coming home, he told all stories to his woman and went to the forest for penance. Going to the forest, he worshiped silver and fasted.
On the sixteenth day, Chandi appeared to her in a dream and said – O Dhaneshwar! Will have a son, but he will die at the age of sixteen. If both of you, men and women, observe thirty-two full-time fasts, it will be longevity. As much as you can afford, you should worship Lord Shiva by making flour, but thirty-two should go to Poornamasi. In the morning, you will see a mango tree near this place, you will climb on it and pluck a fruit and go to your house soon, tell your woman all the accounts.
After the season-bath, she will get clean and eat the fruit after meditating on Shree Shankar. Then by the grace of Lord Shankar, she will be conceived. When that Brahmin woke up in the morning, he saw a mango tree near the place on which a very beautiful mango fruit was planted. The Brahmin climbed that mango tree and tried to pluck the fruit, but even after trying several times on the tree, he could not climb it.
Then that Brahmin was very much worried and started offering praise to the destroyer Shri Ganeshji – O Dayanidhe! Those who destroy the obstacles of their devotees, do the work of their mars, destroy the wicked, giver of prosperity, please give me so much strength that I can fulfill my desire. Thus, on request of Ganesha, by his grace Dhaneshwar climbed the tree and he saw the fruit of a very beautiful mango. She thought that the boon that had yielded the fruit was this, and no fruit was visible, that Dhaneshwar Brahmin quickly broke the fruit and brought it to her woman and her woman ate that fruit according to her husband's statement and She became pregnant.
Due to the immense grace of Goddess, he gave birth to a very beautiful son, whom he named Devidas. With the joy and mourning of the parents, he started growing in his father's house like the moon of the boy's side. By the grace of Bhavani, that child became very beautiful, beautiful and very skillful in learning. According to Durga ji's knowledge, her mother started fasting for thirty-two full moon days, so that her son would become old.
As early as the sixteenth year, Devidas' parents were worried that his son might die this year. So he thought in his mind that if this accident happened in front of him then how would he be able to bear it? Asastu, he called Devidas' maternal uncle and said that we wish that Devidas should study in Kashi for one year and he should not be left alone. So together you go and bring it back after one year. After arranging everything, his parents made Devidas sit on a horse and went with him to his maternal uncle, but did not say this to his maternal uncle or anyone else.
Dhaneshwar started worshiping Bhagwati Durga and fasting on full nights for the good luck and longevity of his son. In this way, he completed the fast of thirty-two full moon days. After some time one day both of them – maternal uncle and Bhanja were staying in a village to spend the night on the road, that day a very beautiful, sushila, Vidushi and quality girl of a Brahmin was going to be married in that village. In the Dharamshala where the groom and his procession were staying, Devidas and his maternal uncle were also staying in the same Dharamshala. Incidentally, the act of pavilion etc. was done by offering oil etc. to the girl, then the bridegroom got armed during the lagna.
Astu, the groom's father, after consulting with his family members, decided that this Devidas is as beautiful as my son, I should make it ascendant and later other works of marriage will be done with my boy. Thinking this, he went to Devidas' maternal uncle and said that you give us your nephew for a while, so that all the acts of marriage ascendant can be done smoothly. Then his maternal uncle started saying that whatever is given to the bride at the time of bestowment, etc., if all is given to us, my nephew will become the groom of this procession.
When the father of the groom accepted this, he sent his nephew to become the groom and all the marriage work with him was completed lawfully in the night. He could not have food with his wife and started thinking in his mind that what a woman it would be. He began to give up hot expiration in this thought in solitude and tears also came in his eyes. Then the bride asked what is the matter? Why are you feeling so sad and sad? Then he told all the things that happened to the groom's father and his maternal uncle. Then the girl started saying how could it be contrary to the Brahman marriage. I have made you my husband in front of Dev, Brahmin and Agni, therefore you are my husband. I will be your wife, never will anyone else.
Then Devidas said – Do not do this because I am very young, what will be the speed after me, consider these things well. But she was strong minded, said that whatever is your speed will be my speed. Hey master! You wake up and have food, you must be hungry. After this both Devidas and his wife dined and they slept the rest of the night. In the morning Devidas gave his wife a ring studded with three pieces, gave a handkerchief and said – Oh dear! Take it and consider it to be a fixed mind. Make a flower garden to know my death and life. Put a fragrance in it, water it daily and water it with joy and celebrate, at the time and the day when I will die, these flowers will dry up and when they become green again That i am alive ..
There is no doubt in this thing to be understood. After explaining this he went away. As soon as the morning started, there were singing and singing, and at the time when the groom and all came to the wedding party to finish the marriage, the girl, seeing the groom well, told her father that it is not my husband. My husband is the one with whom I got married at night. I am not married to this. If it is the same, then tell me what I gave to it, show them what I gave to the Bhushanadis at the time of Madhuparka and Kanyadaan and narrate all the secret things I had said at night.
The father called the groom according to his statement. Hearing all these things of the girl, he started saying that I do not know anything. After this, being ashamed, he went away with his mouth and the whole procession also returned from there after being humiliated. Lord Shri Krishna said – Mother! Thus Devidas went to Kashi Vidyadhyayana. When some time passed, a snake, inspired by Kaal, came there to bury him at night.
Due to the effect of that poison, the place of his sleeping became poisonous from the flame of poison all around. But the fast could not bite him due to the influence of Raj, because his mother had fasted thirty-two full moon days before. After this, at the mid-day, Kaal himself came there and tried to remove his life from his body, due to which he fainted and fell on the earth. At the same time by the grace of God, Shree Shankar came with Parvati ji.
Seeing him in an unconscious state, Parvati ji prayed to Lord Shankar that, O Maharaj! The mother of this child had first fasted thirty-two full moon, due to which effect, O Lord! You should donate your life to it. At the behest of Bhavani, Lord Shree Shiva, the devotee-vatsal, donated his life to him. Due to the effect of this fast, Kaal also had to retreat and Devidas sat healthy. On the other hand, her woman used to wait for her time, when she saw that there was nothing left in the flower garden, she was very surprised and when she became green in the same way, then she realized that she was alive. Huh.
Seeing this, she was very happy to say to her father that father! My husband is alive, you find him. When the sixteenth year had passed, Devidas also left Kashi with his maternal uncle. Here, his father was about to leave his house to find him that both his maternal uncle came there, seeing him, he brought his body in his house with great pleasure. At that time, the residents of the city also gathered there and everyone decided that of course. This girl was married to the same child. When the girl saw the child, she recognized it and said that it is the same who went by pointing. Then everyone started saying that it was good that it came and all the townspeople celebrated. Shri Krishna started saying that in this way Dhaneshwar became a son due to the effect of fasting of thirty-two full moon days. Whatever women observe this fast, they do not suffer the miseries of legalism in birth after birth and are always fortunate, this is my word, no doubt. This fast is to be given to sons and grandchildren and to fulfill all wishes. All the wishes of the fast are fulfilled by the grace of Lord Shiva.
dharma karma
dharma karma articles
Hindu
Hindu dharma
Hinduism
Hinduism article
Katha
paush purnima
Paush Purnima Chandra Grahan
Paush Purnima Ganga Snan
puja path
rituals in hinduism
Special Puja path

[ad_1]
[ad_2]