Tapasthali of Sri Hemkund Sahib i.e. 10th Guru of Sikhs, Sri Guru Gobind Singh Ji … It is also called the most difficult pilgrimage of Sikh pilgrimages. Sri Hemkund Sahib, situated on a glacier about 15 thousand 200 feet high, is surrounded by glaciers from all sides. The water tank that creates the icy water of these glaciers is called Hem Kund, ie ice kund.
It is believed that here Sri Guru Gobind Singh Ji worshiped Mahakal for many years. This is the reason why this pilgrimage of the Sikh community has immense reverence and they come here despite all the problems and every year there is an influx of devotees.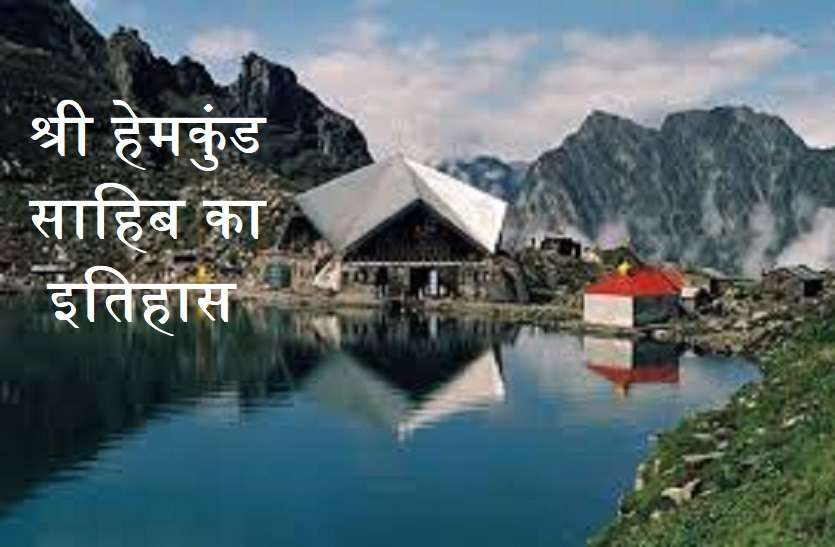 History of Gurudwara Shri Hemkund Sahib
The Gurudwara Hemkund Sahib located in the Himalayas is considered one of the holiest places for Sikhs. Here, the tenth and last Guru of the Sikhs, Sri Guru Gobind Singh meditated in his previous life and took the present life.
This place is considered very unusual, sacred, a place of awe and reverence by the local residents here. The lake and its surrounding area are also known by the name "Lokpal", which means the people …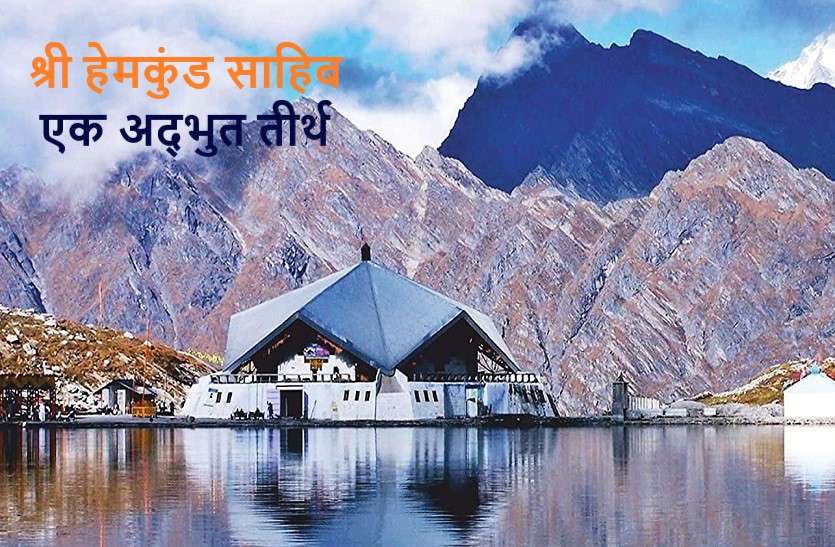 Special things of Shri Hemkund Sahib …
Whenever it comes to beauty on earth, the first name comes from Kashmir, but there are some places in India which are no less than a paradise and this paradise is not Kashmir but some other place.
We are talking of Shri Hemkund Sahib, a symbol of unwavering faith of Sikhs. Sri Hemkund Sahib is located at Chamoli in Uttarakhand at an altitude of 15200 feet. Sri Hemkund Sahib Gurdwara remains snow-covered for 6 months.
Sri Hemkund Sahib is known for its beauty and is one of the most important gurdwaras in the country. The gurudwara itself has a lake. This sacred place is called Amrit Sarovar i.e. the pond of Amrit.
This lake is about 400 yards long and 200 yards wide. It is surrounded by seven peaks of the Himalayas. The color of these peaks changes automatically according to atmospheric conditions.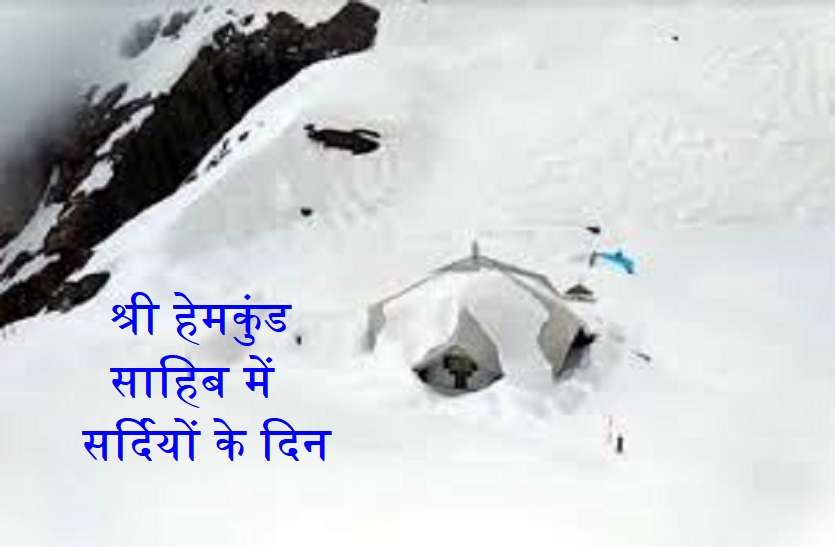 Sometimes they look snow white, sometimes golden, sometimes red and sometimes brown blue.
This holy place has been considered to exist since the time of Ramayana, it is said that Lokpal is the place where Shri Laxman ji sat on meditation due to his pleasing place. It is said that in his earlier incarnation, Gobind Singh ji came here for meditation.
Guru Gobind Singh ji has also mentioned his experiences about this place in his autobiography Bichitra Nataka. It is said about Sri Hemkund Sahib that this place remained in oblivion for more than two centuries, Guru Gobind Singh Ji told about this place in his autobiography Bichitra Natak, when it came into existence.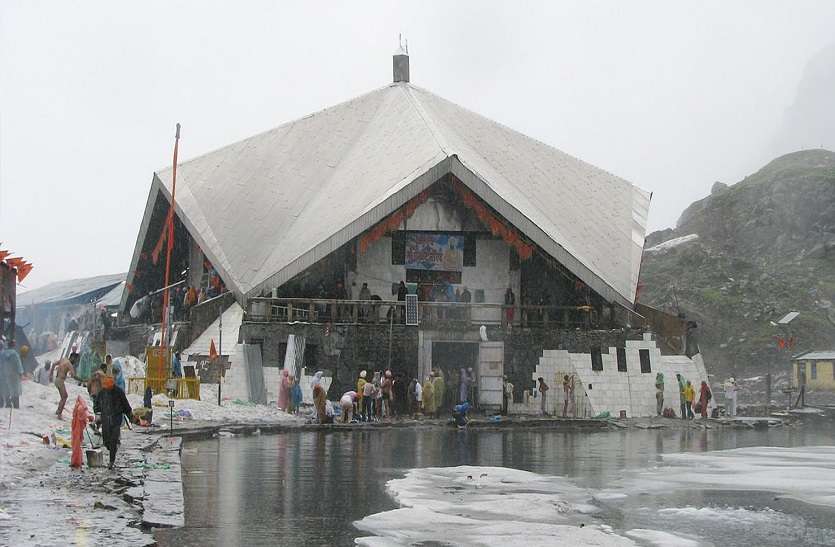 Sikh historian-poet Bhai Santokh Singh (1787–1843) detailed the place in his imagination in the story of wicked repression. He has chosen Guru's literal word for 'conqueror of evil' in it.
As a major pilgrimage site
Hemkund Sahib is formally known as Gurdwara Sri Hemkund Sahib. This place is famous as a major pilgrimage site in Chamoli district of Uttarakhand, Devbhoomi in India.
The place is dedicated to the tenth Sikh Guru, Sri Guru Gobind Singh Ji (1666–1708) and is mentioned by Guruji himself in the Dasam Granth.
According to the Survey of India, it is located in the Himalayas at an altitude of 4632 meters (15,197 ft) with a glacial lake surrounded by seven mountain peaks.
A mark Sahib is decorated on the rock of its seven mountain peaks. Here one can go on the Rishikesh-Badrinath highway via Govindghat. The main city is Joshimath near Govindghat.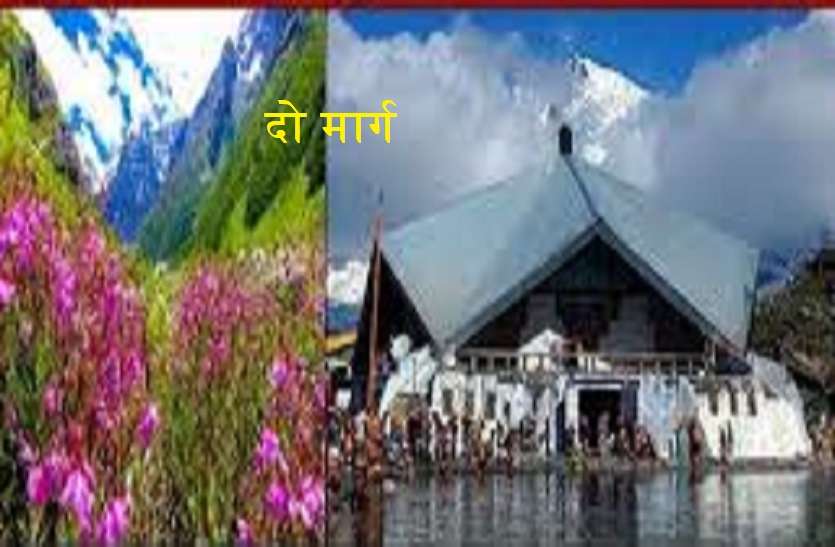 Actually Hemkund is a Sanskrit name meaning – Hem ("ice") and Kund ("bowl"). According to the Dasam Granth, this is where the Pandu kings practiced yoga.
Also in the Dasam Granth it is said that when Pandu was in deep meditation on Hemkund mountain, God ordered him to be born here as Sikh Guru Gobind Singh.
Pandit Tara Singh Narottam who was a nineteenth century Nirmala scholar. He was the first Sikh to ascertain the geographical location of Hemkund, in the Shri Gur Tirath collection which was published in 1884, in which he describes it as one of the 508 Sikh shrines.
Later, famous Sikh scholar Bhai Veer Singh played an important role in discovering the development of Hemkund.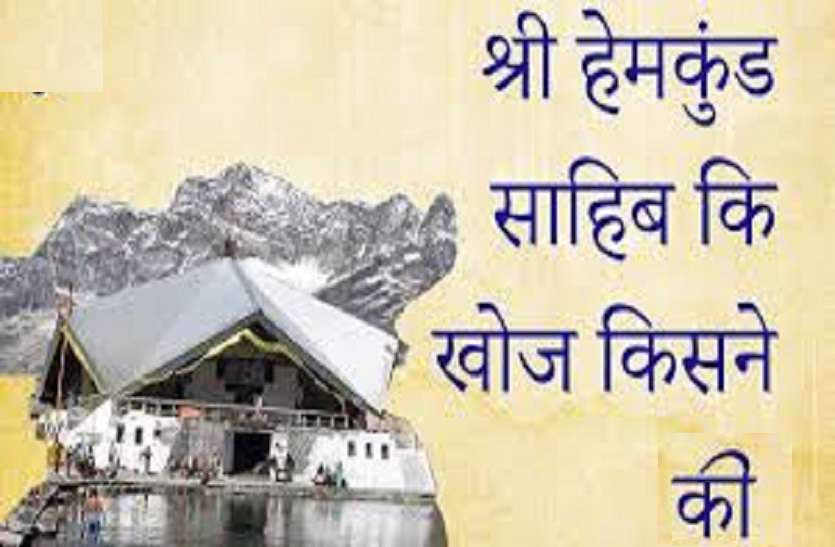 Raja Pandu's penance and Hemkund
After reading the description of Bhai Vir Singh, Sant Sohan Singh, a retired armyman, decided to find Hemkund Sahib. He became successful in the year 1934.
Near Govind Ghat in Pandukeshwar, Saint Sohan Singh, after inquiring by the local people, found the place where King Pandu had done penance and later also found the lake which was famous as Lokpal.
Structure of Hemkund Sahib
The Guru Granth Sahib was established in 1937, which is today the site of the most regarded gurdwara in the world. In 1939, Sant Sohan Singh handed over the mission of continuing the development work of Hemkund Sahib to Mohan Singh before his death, the first structure in Gobind Dham was built by Mohan Singh.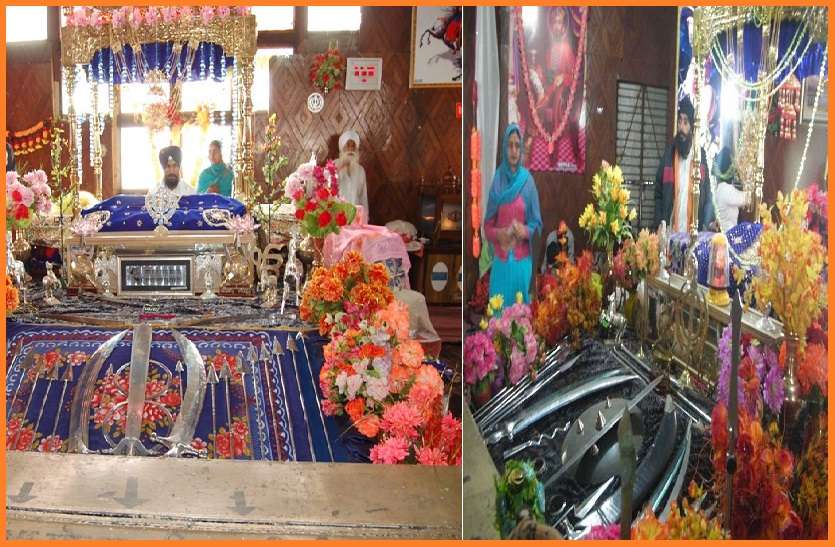 Before his death in 1960, Mohan Singh formed a seven-member committee and supervised the operation of this pilgrimage. Today the Gurdwara Sri Hemkund Sahib is managed by the same committee to provide food and accommodation for all pilgrims in Gurdwaras at Haridwar, Rishikesh, Srinagar, Joshimath, Gobind Ghat, and Gobind Dham.
Visit of Shri Hemkund Sahib…
The first stop of Sri Hemkund Sahib's journey is Rishikesh. Travelers start the original journey from here after resting the night at Gurdwara Sahib. Various arrangements have been made by Shri Hemkund Sahib Trust for the convenience of the travelers.
The next stop of the journey is Gobind Ghat which is about three hundred kilometers from Rishikesh. Dev Prayag falls first in this path. In Devprayag, the rivers Alaknanda and Bhagirathi form the Ganges.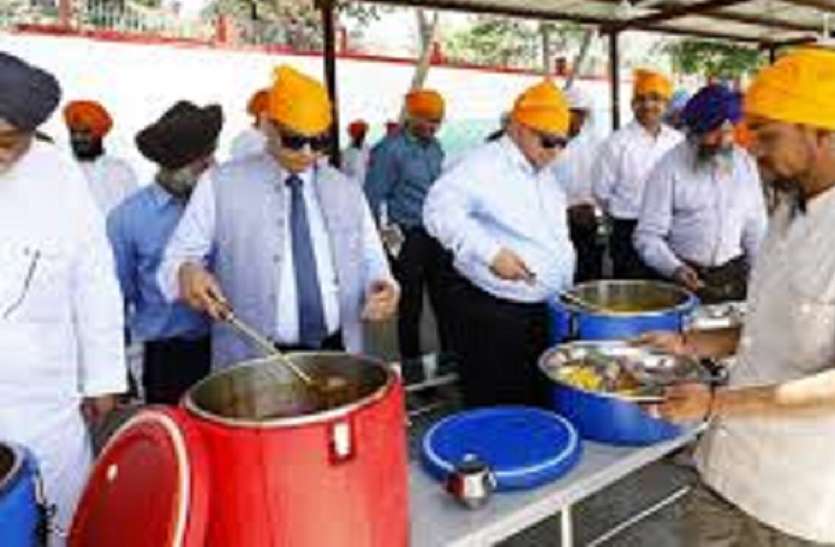 Later, the journey reaches Gobind Ghat via Karna Prayag, Rudra Prayag and then Joshimath and Vishnu Prayag. On the way, arrangements for langar and halt have been made by Gurugharas and institutions besides all the main places. That is, all kinds of food are available for the devotees without spending anything.
The next phase of the pilgrimage begins after the second night rest at Gobindghat. The distance of Sri Hemkund Sahib is 19 km from here. It can be fixed on foot or on horses. The last three kilometers of the glacier portion is to be covered only on foot.
Competent travelers decide it in a single day, then go to Gobind Dham, 13 kilometers away, or take a night's rest while coming. Helicopter service is also available between Gobind Ghat to Gobind Dham.
Four kilometers ahead of Gobind Dham can be reached by foot or by horse. Whereas after that the part of the glacier has to be fixed on foot.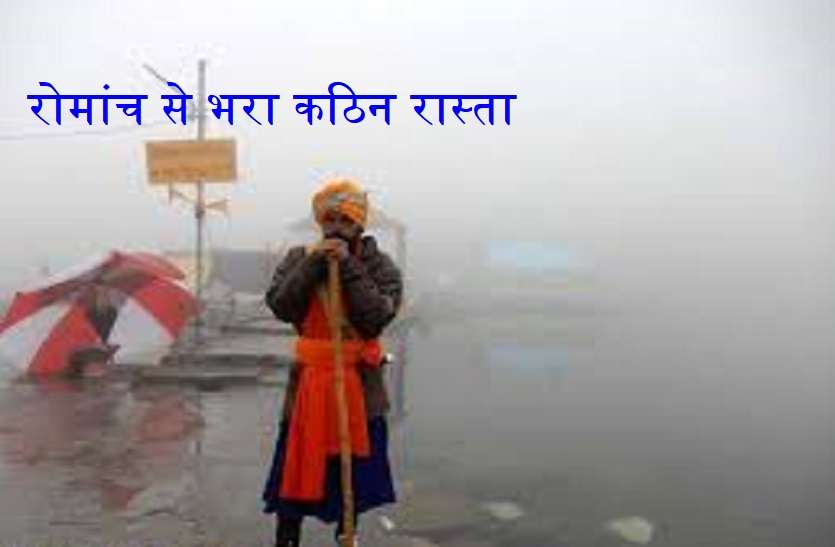 This is how this holy place arrived
If you also want to visit Hemkund Sahib, then we are telling you how you can reach this holy pilgrimage site…
The journey to Hemkund Sahib begins at Govindghat, which is situated at an altitude of 1 thousand 828 meters above sea level, on the banks of the Akhalananda River.
There are good roads to Govindghat and even the trains go comfortably, but there is a 13 km climb from Govindghat to Ghangharia, which is a steep climb. At the same time, the journey of 6 kilometers ahead of it is full of even more difficulties.
Have to go trekking
The swinging bridge crosses the Alkhananda River and reaches Govindghat. After this, the zigzag path becomes straight which goes through the valley going down which also has fields and many trees and plants.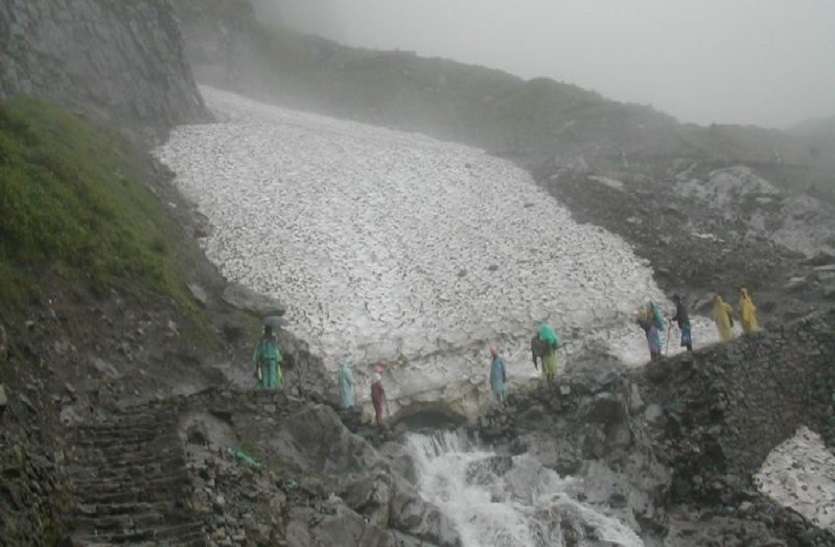 After 3 kilometers, Lakshman Ganga meets, which later joins Alkhananda. A small village comes next. The subsequent climb becomes even more exciting because on the way you start seeing rocky mountains and snow-clad peaks.
The 7 km journey between Pulna to Bhayandar village is full of natural beauty. You will also see many waterfalls in it. Going 2 kilometers further comes the Ghangharia Base Camp from where the path of Valley of Flowers and Hemkund Sahib leads.
The distance from Ghangharia to Hemkund Sahib is just 6 kilometers, but from here the climbing of the mountain becomes even more difficult and it takes the most time to cross it.
Here's how …
By Air: Jolly Grant Airport of Dehradun is the nearest airport. The distance from Govindghat to Jolly Grant is 292 km. From here one can reach Govindghat via taxi or bus. From Govindghat to Hemkund Sahib, one has to climb 19 km.
Rail route- The nearest railway station of Hemkund Sahib is Rishikesh which is 273 km from Govindghat. From Rishikesh one can reach Govindghat via taxi or bus via Srinagar, Rudraprayag, Chamoli and Joshimath.
AMAZING WORLD
glacier
hemkund sahib
Rishikesh
sikh pilgrims
Sri Hemkund Sahib chamoli uttarakhand
travel news
travel news in hindi
yatra

[ad_1]
[ad_2]